Technology
HR tech and Deepak Fertilizers – Interview with Ashutosh Sharma, GM HR
"We have been overhauling our HR processes over last 3 years to bring them in line with the changed business priorities and realities," Ashutosh Sharma, GM - Corporate HR at Deepak Fertilizers.
In an exclusive interaction with People Matters, Ashutosh Sharma, who is the General Manager of Corporate HR at Deepak Fertilizers and Petrochemicals Corp Ltd, about the evolution of HR tech and business expectations in the last 10 years.
Ques: Tell us about your journey in brief.
I am part of the corporate HR team and responsible for Talent Development, Learning & OD and Organization transformation related initiatives for which we have partnered with a renowned external consultant.
Deepak Fertilizers is close to 40-year-old organization mainly into Crop Nutrition Business, Industrial Chemicals, and Technical Ammonium Nitrate.
We are using SAP ERP as our business platform and within HR we have been using the basic HRIS for past several years and are currently working on the implementation of SAP Success Factors. We are implementing Performance management, learning management, succession planning & talent review along with social networking module called JAM.
We have been overhauling our HR processes over last 3 years to bring them in line with the changed business priorities and realities. Now that these processes are stabilized we are looking to digitize the processes via SAP Success Factors.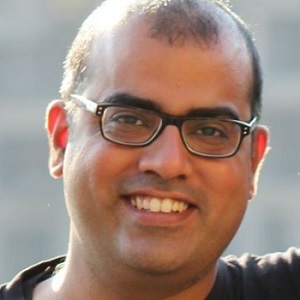 Ques: How has HR tech evolved in the last 10 years?
I entered the field of HR in 2006 when I joined Corporate HR of GMR Group at Bangalore. One of the first projects that I worked on was the introduction of e-learning in the organization. In my experience, basic LMS that is used in organizations even today hasn't really changed much. LMS used by academic institutions are much better than used in the corporate world. For example - Canvas.
The introduction of MOOC is one of the biggest changes in Learning systems. Existence and acceptance of platforms like Coursera has fundamentally changed the way people look at off the shelf learning modules. This has given rise to companies focusing more on customized content while integrating the general content from MOOC platforms. The development of custom content is very expensive and time consuming and prices don't really seem to have come down in last 10 years.
Talent management and development practices and platforms have changed a lot in last 10 years. It was very basic about 10 years ago while today they are very intuitive and feature rich. Interesting developments have been about tools that sit on top of these systems and then bring in elements of gamification to help in continuous engagement. WorXogo is one such tool which draws information from existing ERP/CRM tools and provides insights about performance and underlying intrinsic and extrinsic motivators. Such 'feature optimal' tools will continue to evolve and enhance the overall experience.
Ques: In your experience how has HR analytics space and business expectations have evolved over the last 10 years?
I really started hearing about HR analytics around 2008-09. Up until that time, we had basic metrics being measured around attrition, engagement etc, and being reported via MIS. Around 2008, people started to make serious attempts to do predictive analytics, so there has been lot of talk around this. But many companies are still at very basic level of HR metrics.
At Deepak Fertilizers we track metrics – training effectiveness, employee engagement, attrition, employee satisfaction with HR processes, and so on. We also have tried to use Google Oxygen type of approach to identify the managerial behaviors that affect employee engagement and morale. The leadership checklist that we developed is being followed in our organization. We are currently focusing on analytics around who is leaving us, what kind of managers are successful, what traits lead to success at our workplace etc. We know that there's a lot more that can be done in this space.
Ques: What's your role at DF and how do you interact with IT organization for HR digitization efforts.
We work with IT closely on all HR tech implementation. IT played an important role in selecting the platform and are also involved closely in the implementation process. The responsibility of making the HR technology a success is a shared responsibility between HR & IT at our organization. The functional process and linking that to the technology is done by HR while the technological selection is done by IT.
Ques: When you look at the last 3 years surge in HR Tech startups - what do you see - what would you like to see?
While there have been a lot of new exciting and interesting applications in the field of HR. I am not very satisfied with improvements in LMS in general. Most of the systems are admin heavy and complex to work on. They usually have many inflexible features for example many times the terminologies used in the system are not changeable. So, I expect a lot to happen in LMS space.
Ques: Tell us about your buying process and what suggestions you would have for companies buying HR technology
We looked at multiple service providers; the selection process was thorough. We had our own technical and functional criteria along with commercial considerations for zeroing in on the final product. We also talked to existing users of the service providers under consideration. We then invited the shortlisted 3 to 4 vendors for techno-commercial discussion to arrive at a final selection.
We also took consent from a wider group of employees including business leaders of various business groups internally.
Ques: What has worked in your experience to ensure user adoption of HR Technology? Can you give some examples?
I reckon following things have worked based on my previous experience:
Automated HR processes should not be different from HR processes that people were used to before automation. If we change the process and also change the way it's done – it can be quite challenging.


Communication to the users in advance. Automation should not come as a surprise.


User level involvement in design and implementation (using principles of design thinking) – taking feedback at early stages.


Extensive training


User-friendly guides (automatic workflows etc)


A SPOC for reaching out in case of any challenges in using the automated process
Ques: Does buying behavior change from manufacturing to IT to retail? What industry specific aspects, HR Tech solution providers need to be aware of?
IT and retail are more open to automation because of sheer number of employees. Manufacturing organizations have less number of employees for a similar turnover. Employee cost is also proportionally low as compared to IT and retail. Selling automation to MFG is more difficult and ROI should be more clear.
Ques: When you look at next 3 to 5 years - what's your prediction for the future with respect to HR Tech?
In my opinion HR tech will play an increasing role in mainly 3 areas: firstly behavior change, secondly – driving performance, and thirdly connecting teams.
I reckon that HR tech will be more about organizational development, change management and learning than transactional HR.
Ques: If you had one ask from the HR Tech solution providers what would that be?
Help in culture change.