Technology
Meet the best of the best at People Matters TechHR 2020
Rewrite the HR and Work Tech playbook with trailblazing leaders like Josh Bersin, Nassim Nicholas, NASA's Anne Roemer, John Sumser, and Tanuj Kapilasharmi.
It is no news that the pandemic has disrupted the way we work and brought with it immense degree of uncertainty. The world of work is evolving rapidly, however, even amid the uncertainty if there is one thing that we are sure about it is that the present and the future of work is digital. 
The new reality of work is vastly different and the RESET that was needed earlier has transformed into a GREAT RESET at all levels of the business across sectors. As the economies and the businesses across the globe work towards the great reset, and technology takes the center stage to enable this reset, it is time to rewrite the HR and Work Tech playbook. 
To lead the endeavour of rewriting the HR and Work Tech playbook, People Matters TechHR India is back this year in a new avatar. People Matters TechHR is a journey of opportunities that brings together the most progressive business & HR Leaders, HR Analysts, and HR Technology experts & work tech startups from around the globe. It presents a perfect opportunity to network with 5,000+ delegates and learns together how we can accelerate our impact for NOW & for the FUTURE.
In a span of four days, learn from illuminating talks, case studies & hands-on masterclasses from leaders around the world on cutting edge application of technology. Here are the five speakers you absolutely can't miss meeting at the conference to be held from 10th to 14th August:
Nassim Nicholas Taleb, Essayist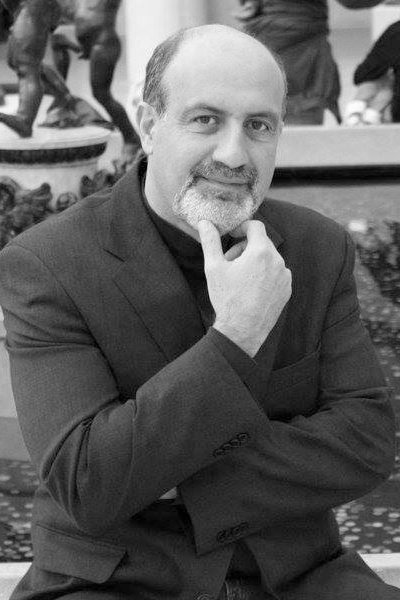 "The difference between technology and slavery is that slaves are fully aware that they are not free."
Nassim Nicholas advocates what he calls a "black swan robust" society, meaning a society that can withstand difficult-to-predict events. He proposes antifragility in systems, that is, an ability to benefit and grow from a certain class of random events, errors, and volatility as well as "convex tinkering" as a method of scientific discovery, by which he means that decentralized experimentation outperforms directed research. 
Taleb is a scholar, mathematical statistician, and former option trader and risk analyst, whose work concerns problems of randomness, probability, and uncertainty. He spent 21 years as a risk taker (quantitative trader) before becoming a researcher in philosophical, mathematical and (mostly) practical problems with probability. 
The author of a multivolume essay, the Incerto (The Black Swan, Fooled by Randomness, Antifragile, and Skin in the Game), Taleb is currently a distinguished Professor of Risk Engineering at NYU's Tandon School of Engineering. His current focus is on the properties of systems that can handle disorder ("antifragile").
In his book Incerto he covers the broad facets of uncertainty, which has in the present times become more relevant than ever. 
Get the opportunity to learn how to turn a crisis into opportunity from Taleb at People Matters TechHR India. This session has limited seats and only for HR Practitioners who pre-registered for Prime.
Josh Bersin, Global Industry Analyst and Dean, Josh Bersin Academy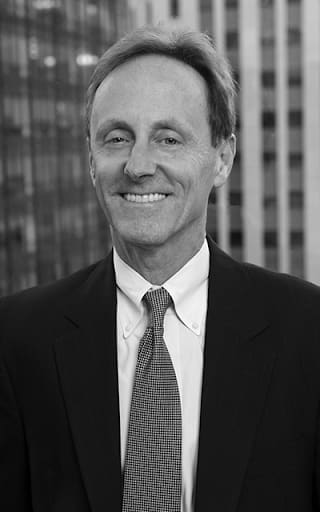 "I want the HR Tech market to survive this crisis, but let me say it's not going to be easy."
Josh Bersin needs no introduction. An analyst, author, educator, and thought leader, Josh focuses on the global talent market and the challenges and trends impacting business workforces around the world. An expert in the space of world of work, HR and leadership practices, and the broad talent technology market. In fact, he is often cited as one of the leading HR and workplace industry analysts in the world.
Founder of Bersin, Deloitte Consulting, LLP Josh is also the author of two books, The Blended Learning Handbook and The Training Measurement Book, along with dozens of studies on corporate HR, learning, and talent technologies. Sharing his thoughts on how the HR technology market will emerge Josh recently wrote, "For the next few months I doubt there will be a lot of new platforms being sold, but if you're creative and a good problem solver, you'll come through this intact. Focus on your customer's needs, and the answer is always there."
Learn about the latest trends shaping the world of HR and Work Tech from Bersin at People Matters TechHR India 2020. 
Anne Roemer, Director, Johnson Space Center Human Resources Office, NASA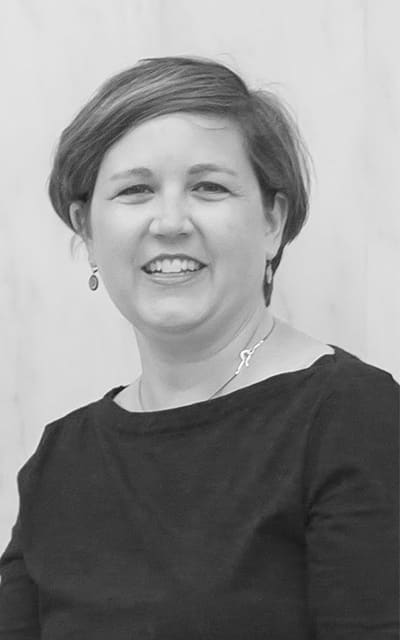 "We want to remain on the cutting edge by envisioning what capabilities we are going to need to achieve future missions to the Moon and Mars, and making sure we hire for those skills and disciplines."
Anne Roemer experienced the necessity of looking toward future missions as the manager of astronaut selection in 2017, when she led the agency's astronaut-selection effort and chose 12 astronaut candidates with daring destinations to the International Space Station, Moon and even Mars in mind. Roemer paved a unique path at Johnson, turning her background in international studies into a career as the Director of the Human Resources (HR) Directorate. While it may seem like an unusual pairing, international studies taught Roemer the importance of fostering a strong culture, something she brings to the workplace by providing Johnson team members the support and services to succeed at work.
To ensure the workforce has the skillsets to achieve these evolving missions, Roemer has explored new hiring strategies that allow NASA the flexibility to quickly identify and hire for specialized skills, improving the speed of hiring and the ability to complete projects.
Get to learn more about these innovative strategies from Roemer at People Matters TechHR India. 
John Sumser, Principal Analyst & Founder, HRExaminer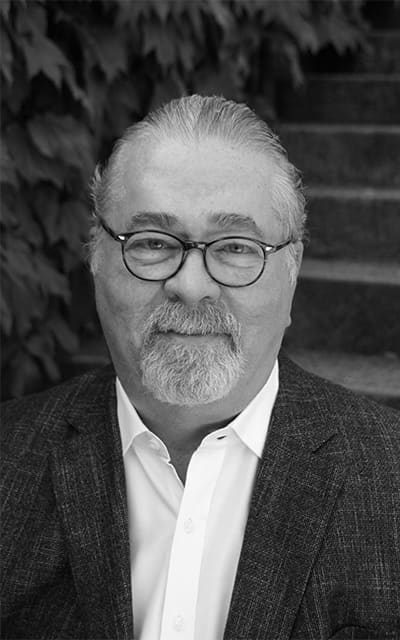 "HR technology is a necessity not a choice."
John Sumser is a principal analyst for HRExaminer, an independent analyst firm covering HR Technology and the intersection of people, tech, and work.  His work includes deep research into the nooks and crannies of HR Technology to identify and explain rapidly evolving trends. Built on a foundation of engineering, design, and philosophy, Sumser's seeks to understand and advise the community on where their technology works best, for whom, and in what context.
Sumser brings the insights from the insides of hundreds of companies, their products, and ecosystems. He delivers vendor analysis by building the framework from which to deliver the critique. He is constantly connecting and making visible the front end of change. 
Meet Sumser at People Matters TechHR India where he will help you see the path of HR transformation and the risks on the journey.
Tanuj Kapilasharmi, Group Head Human Resources, Standard Chartered Bank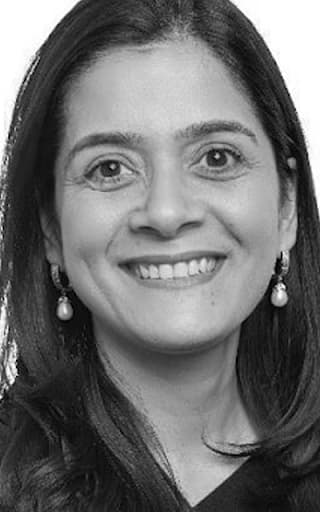 "This crisis will fundamentally change the future of work, worker and workplace, which speaks to the interplay of technology, physical location and the kind of people we employ."
Tanuj Kapilasharmi has been working with Standard Chartered since March 2017. She joined as Group Head, Talent, Learning and Culture and later took on additional responsibility as Global Head HR, Corporate, Commercial and Institutional Banking in May 2018. In November 2018 she joined the Management Team as Group Head, HR. Prior to joining the Bank, she was working with HSBC as Head of Human Resources for EMEA, Global IT & Operations and International Management. 
Kapilasharmi has worked across multiple HR disciplines in many of our footprint markets (Hong Kong, Singapore, Dubai, India and London). Currently, she is driving business transformation with a robust people agenda for Standard Chartered. Aligned with the bank, Kapilasharmi is driven by the philosophy: "The success of the Bank and the achievement of our business strategy hinges on the way we invest in, manage and organise our people, the employee experience we create and the culture we build."
Get a chance to learn from Kapilasharmi how Standard Chartered is preparing for the new reality of work at People Matters TechHR India. 
Meet these and many more trailblazing leaders from the world of HR and Work Tech at People Matters TechHR India from 10th -14th August. Click here to register for an immersive virtual learning experience.