A Brand Reachout Initiative
Learning & Development
How learning analytics can create better interventions

Get Set Learn Read similar articles
Learning Analytics uses data about employees and their learning activities to help organizations understand and improve their processes, and provide better support to learners. In this article we look at how learning analytics can help in creating better interventions.
As an HR professional, do you feel perplexed about how to utilize the huge amount of data?
Do you feel the need to create more effective learning interventions for your employees?
Do you wish to see your learning and development programs yielding higher return?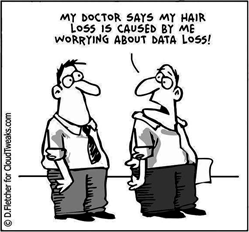 If your answer to these questions are affirmative (even somewhat), you certainly need to do something extra!!
Every time employees interact with their organizations- whether taking online assessments or accessing eLearning courses- they leave behind some traces of data. The question for most organizations and HR leaders is What should be done with the huge amount of data? Learning analytics, an emerging field, may be the answer.
Learning Analytics
Learning analytics involves gathering large volume of data from individuals and their learning activities, analyzing the data and disseminating the results in ways that are easy and interesting to understand and act on. The field of learning analytics has seen a huge shift from the early days of LMS (Learning Management System) maintaining a 'flat file' of people who took and completed courses to now, where organizations are using learning data to make business critical decisions. The criticality of the field is increasing as more and more people are moving beyond trainer-led classes, workbooks and CDs and shifting towards online courses, podcasts, and social platforms to enhance their learning experience.
How Learning Analytics create better Interventions
Research suggests that any intervention which is backed by solid analyses can lead to better outcomes – for instance, data driven companies are more productive and profitable than their competitors1. So let's see some of the ways to leverage learning analytics to create better interventions:
Making more accurate predictions: Advanced technology and data-mining techniques are allowing HR leaders to make reasonably accurate predictions about the learner's future. There are huge data points spread across organizations which can be used to make predictions. Some of these include demographics, course completion status, number of hours spent on learning activities, feedback around ongoing programs, scores/test results, skill levels, performance reviews, time on system, data around clicks and browsing et al. The ability to accurately predict future outcomes using multiple data points can be of significant strategic value to multiple stakeholders. Using this information in designing learning interventions will result in more calculated, confident and relevant programs.


Improving on-going programs for the future: By leveraging the information obtained through learning analytics, HR leaders can determine:
which ongoing programs and learning methodologies are most effective
how learners are performing and if they need any additional support
which costs can be trimmed without jeopardizing the quality of the program
which partners or vendors are providing the most value
what has been the detailed feedback about the program

By capturing and analysing the detailed information around the ongoing programs, HR leaders can certainly do a better job of floating improved version of the same program in future.
Paving way for personalized experience: Within the organization, employees are mostly the direct consumers of learning analytics, especially through dashboards that impart ample insights into one's own learning. At a glance, employees can see how much progress they have made, how many times they have logged in, if they have participated in a discussion board and how they stack up against each other. Lots of innovative learning analytics functionalities (e.g. automatic notifications, visualizations, suggested actions within the LMS) are emerging which are helping employees to stay on track and understand their day to day progress. For example, if the data shows that a learner is taking a great deal of time finishing a particular module, appropriate measures can be taken to offer more customized solutions, such as providing learners with the appropriate links to sites and videos. Some of the analytics are successfully showing data around employee engagement and productivity levels. Equipped with such huge amount of information and insights, employees can play a significant role in selecting and pursuing the most relevant interventions. Interventions which ignore employees' individualized needs cannot be successful in the long run.

Every organization has specific needs and it is important to assess culture and readiness before deploying any learning analytics practices. It is also important that an organization prepare with the requisite policies, procedures, and skills needed to use predictive learning analytics tools to create the most relevant and enriching interventions for their audiences.
Reference:
https://hbr.org/2012/10/big-data-the-management-revolution