Employee Engagement
Enhancing employee experience with flexible working: Telstra Case Study
Here's how Telstra created an extraordinary employee experience by giving flexibility and choice in where, how and when its people perform their roles.
Telstra, one of the leading global telecommunications companies has always been focused on connecting people and organizations through mobility and flexible technology. They realize that mobility and flexibility are immensely powerful forces that have yet to be fully harnessed for the benefit of many employees throughout the world. And as change needs to begin from closer to home, it focused on improving the flexibility quotient and enhancing its employee experience with 'All roles flex program'.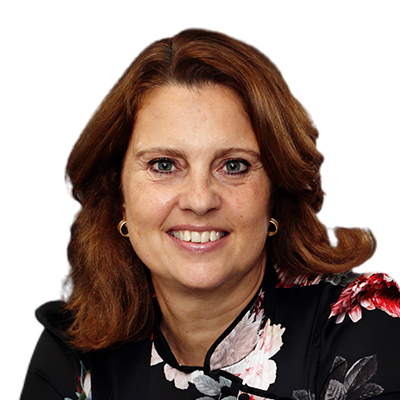 In a recent interaction, Marjet Andriesse – Managing Director APAC, Telstra shares how Telstra created an extraordinary employee experience with its 'All roles flex program'. 
How it all began: Realizing the importance of flexibility at work
As early as 2010, Telstra updated their flexible work policies to encourage flexible work availability for all roles. However, they soon realized that something was missing.
"Despite good policy, "flexibility" was not something that all our employees were experiencing in the same way – flexible work was also generally not seen as an option meant for everyone. This is something that we wanted to change," said Andriesse. 
Defining flexibility
Leadership at Telstra believed that flexibility means different things to different people. For example, it might mean working outside normal business hours or from different locations, job sharing, or even having the ability to express a preference for certain scheduled shifts. 
"In short, we decided that it was time to improve the overall employee experience by broadening our definition of "flexible" work," exclaimed Andriesse. 
When planning the All Roles Flex program, the leadership decided they wanted to do more than bring about tiny, incremental change. Strongly aware of the positive benefits of flexibility on employee attraction, retention and engagement, they decided to roll out a policy which would make all roles flexible across every single one of the firm's business units. 
Flexible working then at Telstra started to depend on the needs of employees, customers and the business. It might be part-time work, working outside normal 9-5 business hours or working from different locations. Flexibility in a scheduled work environment, such as a Telstra store, could mean the ability to express a preference for certain scheduled shifts. Flexibility in a non-scheduled work environment could mean non-traditional working hours (for example, later starts or earlier finishes), working at other locations (e.g. from home or another Telstra office), being open to hiring candidates in different locations, job-sharing or working part-time hours.
Implementing 'All Roles Flex' program
Telstra first piloted the program in September 2013 with its customer sales and service business unit, which contained roles including account management, contact centre and retail environments among others. To help support this initiative, it installed Diversity Councils in each of the company's business units to assist the implementation of All Roles Flex.
After a successful pilot, All Roles Flex was implemented in all business units by the end of March 2014. The Diversity Councils in each business unit played a big role in deciding the right timings for each case and led manager education across each country. Beyond that, the Councils were also instrumental in ensuring local practices were consistent with All Roles Flex, even after the final implementation of the policy in 2014.
It was made sure that every employee in all business units across every country was included in the program. Telstra also had other specific stakeholders who helped push out the program, including its corporate board at the time. They believed strongly in the benefits that it would bring about, ranging from increased productivity to greater workplace diversity. Besides this, it had various diversity and HR teams support their business leaders by assisting them in communicating and implementing the change locally. 
The impact: How 'All Roles Flex' program strengthened employee experience
After the three-month pilot, female representation among Telstra's applicants increased, with 30 percent of candidates reporting that they applied for the role because of Telstra's flexible work policy. A similar number of new hires also entered a flexible way of working after joining the company. 
Since launching All Roles Flex, more employees have reported getting access to the level of flexibility that they need. In 2014, 84 percent of employees responded positively, an increase of 4 percent for 2013. The employees that were surveyed also revealed a positive change in employees' views of their ability to manage work pressure.
In 2017, when Telstra conducted its Employee Engagement Survey it showed that engagement levels of Telstra employees who accessed "formal" arrangements to work outside the office were at 74 percent, 3 points ahead of Telstra employees overall, and 1 point ahead of the norm in high technology companies. 
"In short, flexibility became a norm in Telstra for all employees, where "yes" became the default response to requests for flexibility. To refuse requests related to flexible work, we made it so that leaders would need to highlight and explain a significant negative business impact that the request would cause," shared Andriesse. 
Till date, Telstra has continued its commitment to All Roles Flex since its inception, and in 2020 more than 87 percent of its people reported that they have the flexibility to balance their work and life. 
Way forward
Telstra's purpose is  to build a connected future so everyone can thrive. With a focus on flexible working, Andriesse shared, "We will continue to provide our people with the connectivity, technology and tools to enable remote working, and seek to inspire other companies to do the same." 
The importance of the All Roles Flex program can be felt now more than ever with remote working being the only option for most employers amid the COVID-19 crisis. Telstra is committed to this flexible approach, and committed to continuing to prioritize fairness and opportunity.
Image Credits: Glassdoor