Entrepreneurship
How Jugnoo is focusing on keeping processes efficient
Samar Singla, Founder & CEO of Jugnoo, shares anecdote on keeping processes simple and efficient processes while scaling up
This anecdote is a part of a series from the People Matters June cover: Travails of Team building. The story focuses on learning the first principles of attracting and enabling the core team from entrepreneurs. Read it in two parts Travails of team building: Learning from startups and Travails of team building: Enabling, not retaining.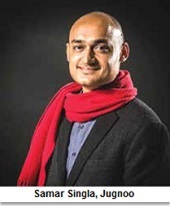 One thing we realized is that we do not want our processes to become very complex as we scale up. When you become process-heavy, you have to compromise on agility. To grow well, we want to make sure we stay extremely nimble, and keep things simple. It is not that processes are not important or haven't been there. But it is a work in progress, and we are in no rush. We take a simple process, try to make KPAs around it and automate those KPAs. We take one small step ahead at a time. For example, earlier we used to enroll all our drivers down at the office. So a driver would have to come in physically. Enrollment in person was becoming a bottleneck for drivers, so we found a way where people could enroll from anywhere, which solved the problem. So look at very small threads, change them and make them much more efficient rather than trying to change the whole thing, which doesn't work. Try to change the small cards of the whole system, and slowly there will be a better process in place.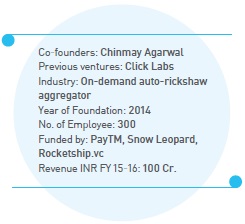 When it comes to culture, it is very difficult to create and maintain culture across geographies. We try to make sure that we talk to them and handhold them. In the beginning we didn't do this, but now we are starting to do this. Anybody who joins anywhere, first comes to Chandigarh for some time and spends some time here in the city. This is a thing we have started and it is getting really good results. People are deriving the benefits of it.

That's one thing. And we don't overhire. A lot of startups do the mistake of overhiring because they have a lot of money. For us, even assessing people is a very qualitative thing. There are no parameters. It is more like having a conversation with them and knowing them.