Leadership
Emerging HR Leaders: Are You In The List 2018 Winners
The 7th Edition of People Matters Are You In The List 2018 saw 14 finalists being crowned as the future 'Emerging HR Leaders'. Here's a glimpse of the winners.
The Glory, the appreciation, the applause – were soaked in with great excitement by each of the 11 winners at the People Matters Are You In The List Awards 2018.
This year, women outshone men in clinching the crowns. Out of 14, 9 winners are women who are driving inspirations to many working professionals out there.
Here's a look at all our Winners from this year: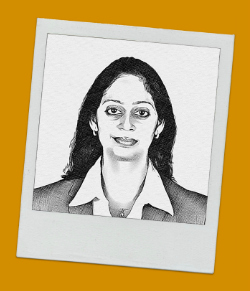 Akanksha Purswani |Associate General Manager – HR | Schneider Electric India Pvt Ltd
Akanksha entered the HR field for its promise of variety, and HR hasn't let her down ever since! Akanksha believes that HR must transition from being a "Business Partner" to "Business Driver". HR professionals must develop better understanding of business to deserve a seat at the table. Instead of just being a 'partner', HR must develop our capability to actually drive the business – to drive and/or challenge business decisions. For Akanksha, the biggest talent priority would be to prepare her organization to leverage the digital trends in the industry.
Click here to read more: Akanksha Purswani
Bibin Poovathany | Lead Employee HR Management Specialist | General Electric (GE)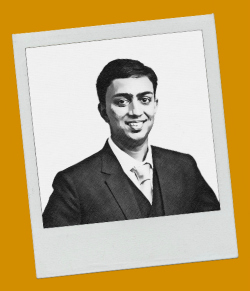 Bibin believes that HR is the custodian of the most important resources of any organization - the employees. Every decision that HR makes has a significant impact on the organization. One cannot be a good HR partner just by knowing the rules of the land or the HR theories. One needs to combine it with business acumen, clear logic, fairness and empathy for the employees. Bibin finds his every day in HR role challenging and rewarding and while retaining the human side of HR, he wants to position HR as an enabler rather than one for execution or approval.
Click here to read more: Bibin Poovathany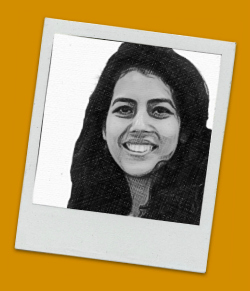 Priyanshi Awasthi |Talent Business Analyst | Deloitte US India
Curious about the business world, right from my last few school years, Priyanshi's interest in HR was sparked by reading a handful about HR- how it has embarked on an interesting transformation journey ever since Dave Ulrich's approach in 1997 shook things up and made the shift from "personnel" to "human resources" possible. The prospect of shaping the culture and thus in turn, the future, of an entire organization excited her then and excites her still. She believes that HR needs to become more agile and constantly reinvent itself.
Click here to read more: Priyanshi Awasthi
Soumyadipta Chakraborty | HRBP | Amazon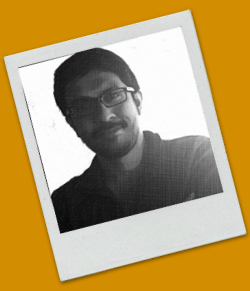 Soumyadipta was passionate about getting into the army in my younger days and had cracked the Service Selection Board interviews with a national merit rank. While he had to give up his army dreams due to a medical condition, it gave him a sense that he might be talented in working with people. This coupled with his call from XLRI Jamshedpur led him to HR as a career of choice. For him, solving for workforce diversity and inclusion is the biggest challenge. The one thing he would like to see in HR is to be able to build more rigors around core principles and not be considered as a common-sense function.
Click here to read more: Soumyadipta Chakraborty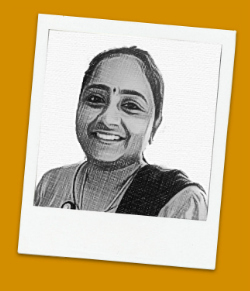 Mythili Sarathy |Talent Management Head | Reliance Industries Limited
For Mythili, an unexpected pit stop turned out to be the dawn of intriguing career journey. HR as a function has always hauled her interest because no matter how much functionally or technically competent one can be, the art of managing Human Resource makes one self a better manager and an impeccable leader. Mythili's vision for HR's future growth is to be proactive in sensing, planning and mitigating the possible change that HR as a function should undergo to manage the evolution that business / organization would embrace in future.
Click here to read more: Mythili Sarathy
Anuvesh Chandra |DGM – HR | Hindalco Industries Ltd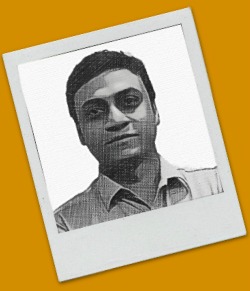 The inspiration for Anuvesh to join the HR field comes from home as his father retired after spending over 35 years in the HR & IR field and he grew up hearing about his enterprises across various industries. In a way, Anuvesh believes he was primed to enter this field. One of the key reasons he pursued his post-graduation and subsequently a career in HR is the immense untapped potential of this function to make a difference in the growth of organizations. Anuvesh believes that while many organizations already recognize HR as a strategic partner in driving business results, HR function needs to constantly reflect, re-imagine, re-skill and rebuild itself to ensure it keeps delivering value in the VUCA business environment.
Click here to read more: Anuvesh Chandra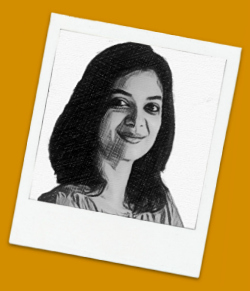 Kornica Ganguly | Associate Director | Cipla Ltd
Kornica read about how technology and processes can be replicated but a sustainable advantage can be created by culture. This made her curious and she took a deep dive into HR. Kornica is a problem solver. Give her a good problem and she likes to look at what is the trigger, what are the possible solutions, and the pros & cons. The thing she would like to change in HR is being cooped in their own HR world while trying to support business. The thing she would like to retain in HR is the EQ where we can be a sounding board, counsel & guide to the leaders & employees, thereby, facilitating decision making.
Click here to read more: Kornica Ganguly
Sudipto Kar | Senior Manager | Tata Sons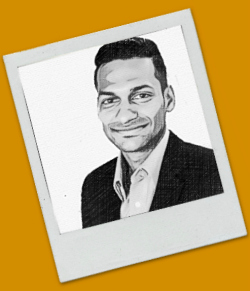 From three years in technology at TCS to an MBA degree from XLRI, that's how Sudipto was able to take a plunge into Human Resources from Technology. Eventually, both combined together in his current role at Tata Sons. Sudipto believes that there is a pressing need to identify the relevant skills of the future and create an ecosystem that enables rapid skill building, while encouraging a 'growth mindset' across the organization. He believes that while today, the HR team plays a key role in supporting board decisions through data, however, the future for HR is to have seat on the Board of the organization.
Click here to read more: Sudipto Kar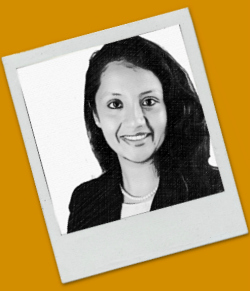 Surabhi Sheshadri | Head-L&OD and D&I | Boehringer Ingelheim India Pvt. Ltd.
The primary questions that led Surabhi to choose to enter the field of HR were: what would she enjoy most? And where would she find meaning? Surabhi thinks that HR is not an exact science but an intuitive science. The ambiguity and complexity of dealing with human behavior and emotions and dealing with soft intangible aspects of an organization is highly intellectually and emotionally stimulating and satisfying for her. Besides HR, Surabhi has also immersed myself into various forms of arts or disciplines like music, dance, languages, philosophy, mythology etc., which helps her cross-pollinate ideas or approaches and influences her behavior in dealing with any challenge at work. She believes that we have only scratched the surface when it comes to talent development and retention.
Click here to read more: Surabhi Sheshadri
Garima Konda | Assistant Manager – HR | Larsen & Toubro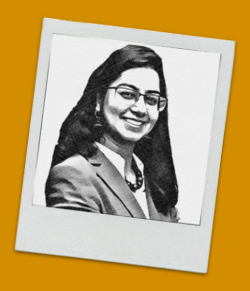 An engineer by default, Garima was a part of the department student committee during graduation. That gave her a peek into management aspects at a micro level which she found interesting. Coupled with conversations with her uncle who was in a senior HR role, she realized that HR as a management field is at a nascent stage of its maturity & the increasing importance of people's role in business success provides a lot of scope to HR professionals to impact business. For her, this journey has been exploratory, insightful & rewarding. Building a culture of talent visibility & mobility across the organization to ensure a smooth role transition is top talent priority.
Click here to read more: Garima Konda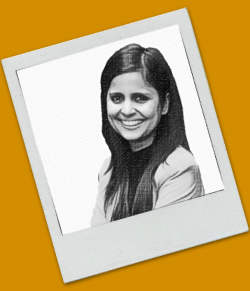 Swati Singh | Senior HR Manager | PepsiCo India
What made Swati choose HR and enjoy each moment of her journey as an HR professional is the power of HR as the only function to touch every part of an organization, from the highest authorities in the board to the people on the shop-floor. She believes that in a world where the working population spends more than half of their waking hours at the work-space, HR as a function has the opportunity to make a significant difference to people's lives. In the current war for talent, Swati says it is important that the organization succeeds in providing tailor made experiences to create a sustainable employee-employer bond.
Click here to read more: Swati Singh
Amit Sharma |Sr. Manager | Cipla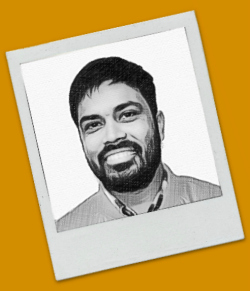 For Amit Sharma, the decision of joining TISS was what kick-started the transition from a clueless aspirant to a passionate HR professional happened with time. Amit's openness to experience, a curious outlook towards life mixed with cherubic optimism has led to him to working in almost every HR stream within 4 years of experience. He believes that the biggest talent priority is to match organization's best talent to roles creating highest value. HR needs to move beyond silos to an integrated approach and as per him, the focus should be on merging people agenda and business agenda.
Click here to read more: Amit Sharma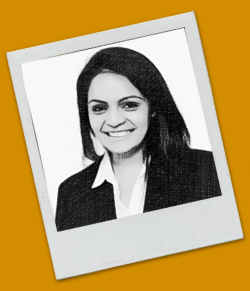 Tanvi Sharma |Head - Strategy & Business Dev, Ex-HR Head Transformer Div | Raychem RPG
Over time, Tanvi has been exposed to different business roles such as Head – Business Development & Marketing, Head Strategy, Head of Customer Success and Driving Digital, and Head HR. She believes that having this breadth of exposure to different roles and depth of people processes has been a differentiating factor in her career. Her strong belief is that humans have basic need of social recognition & conversation which can't be fulfilled by technology & machines. So, she would like to retain the human touch of HR and that is something she will want to firmly retain in HR.
Click here to read more: Tanvi Sharma
Reshmi Stephen | Manager – HR | QuEST Global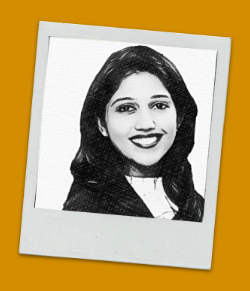 Reshmi's interest in HR was sparked when she was working as a fresh engineer in MindTree, Bangalore, where she got the opportunity to work closely with the HR team on some of their employee engagement initiatives. That's what made her realize the positive impact that a successful HR initiative had on employee engagement and morale. A PGCHRM course from XLRI further strengthened her HR foundation, with her ability to understand business challenges to design the right solution, a metrics driven approach, and being a maximizer becoming her key differentiating factors. With disruptive technologies changing the business landscape every day, Reshmi thinks that managing the workforce of the future will be the biggest talent priority to solve.
Click here to read more: Reshmi Stephen