Technology
Meet the latest entrants in the TechHR Startup Program
Here are the latest entrants in the TechHR Startup program this year.
Like every year, the People Matters TechHR Startup Program this year is also showcasing many innovative early-stage startups in the HR technology space. The startups are chosen on the basis of factors such as a sharp vision for the product and a deep understanding of the talent problem it is solving.
In the previous articles, we brought to the fore some of the newest HRTech startups which will be a part of this year's TechHR Startup program.
Here's a sneak peek into some more new entrants in the TechHR Startup program this year.
Handy Train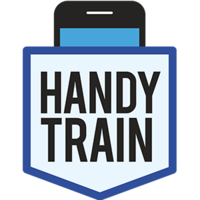 Found in: 2015
Founders: Gourav Jaswal
Based out of: Goa
Problem you are trying to solve: Training effectiveness and Learning efficiency
HandyTrain is a mobile training platform that lets companies anywhere in the world create and deploy programs to train learners on the go. It helps organizations to reduce training costs, efforts and time. Its core offering is a platform that helps organizations to quickly deploy, manage and monitor training content as well as train, assess and evaluate distributed workforces, including distributors, agents, contractors and outsourced service providers. Companies anywhere in the world create and deploy programs to train from 25 to 25 million people.
MapRecruit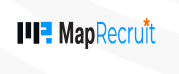 Found in: 2014
Founders: Shivaji Mukthavaram
Based out of: Hyderabad, Delaware (USA)
Problem you are trying to solve: AI powered, Automated, Parallel "Talent Acquisition Framework" enables Recruiters to do massively multi-tasking to reach 10X Job seekers, at 10X speed with only 30% of their current effort
MapRecruit.com is a scalable Talent Acquisition Platform that simplifies tedious important activities of recruiters through three core functions to augment his/her efforts-intelligently parses resume and job description (using KnowledgeGraph + Algorithms), matches and ranks the profiles (Contextual), discovers suitable profiles with few simple clicks on Interactive Visualization, and PAIR (Parallel, Automated Interview Recordings) bot to reach suitable profiles, Assess (based on Voice Signal Processing, Active/Passive/Explorer categories, Profile match, etc.)
Hiringplug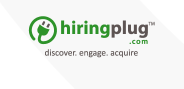 Found in: 2016
Founders: Vikramjit Singh Sahaye
Based out of: New Delhi
Problem you are trying to solve: Engaging with a large pool of qualified talent through a curated marketplace of recruitment agencies
Hiring provides RaaSTM - 'Recruitment as a Service' Marketplace, which enables you to engage with multiple recruiting agencies to fulfill your job requirements by getting access to a large pool of passive candidates and an array of integrated tools resulting in faster hiring. The startup aims to make recruitments fast & easy, by empowering Recruiters and Employers to seamlessly discover & engage with each other to tap unexplored talent through technological advancements.
MentorMind

Found In: 2017
Founders: Luvieen Alva, Megha Gajjala, Michael Kevin Victor and Suhas Kaul
Based out of: Hyderabad
Problem you are trying to solve: Lack of access to skill verified career ready talent pool.
MentorMind is an online platform where students and young professionals can access and work on real-time work situations in the form of menternship. These menternships are procured in collaboration with organizations from various industrial & functional backgrounds. A simple user interface coupled with game concepts facilitates an engaging experience.
Talbrum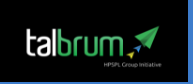 Found in: 2017
Founders: Vinay Dalal, P Praveen, Bijay Sahoo
Based out of: Gurugram
Problem you are trying to solve: Low-cost HRIS for MSME industry
Talbrum provides a low cost yet complete feature HRIS and productivity tracker as well Skills Recruitment for MSME industry. The cloud-based HRIS software has been developed by HR professionals with cumulative 60 man years of experience nationally/ internationally. The highly user-friendly software is available with customization yet with a low cost per employee and automates all transactional services of HR.
Paybooks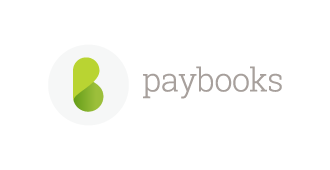 Found in: 2013
Founders: Samira Rao and Gururaja Upendra
Based out of: Bengaluru
Problem you are trying to solve: Provide worry free month ends to business owners by automating end to end payroll, compliance and employee payments.
Paybooks is on a mission to make payroll simple & delightful for businesses with all-in-one HR & payroll software and outsourcing services. The startup offers all-in-one payroll and HR software, with features such as direct salary payment, inbuilt compliance, leave management, biometric attendance, and income tax planner among others.
Autogram Technosoft Private Limited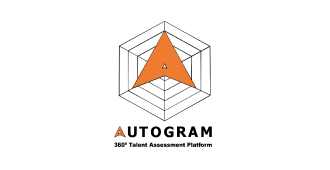 Found In: 2017
Founders: Aditya Barelia and Ajay Sharma
Based out of: Kolkata
Problem you are trying to solve: Helping corporates hire quality people at the minimum cost
Autogram is an audiovisual resume and digital recruitment platform helping corporates hire quality people at minimum cost and time from all geographic locations. The startup provides screened video profiles of candidates to corporates so that they only interview the most relevant people. It is also a 360-degree talent assessment platform for corporates. Additionally, it helps candidates in making a next-gen video resume, become interview-ready, and apply to their dream opportunities.
SpotDraft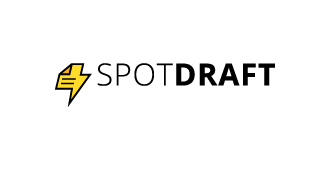 Found in: 2017
Founders: Shashank Bijapaur, Madhav Bhagat
Based out of: Gurugram
Problem you are trying to solve: To help employers HR Managers to create, manage and track their employment contracts.
SpotDraft is an AI-based contract management and creation system. Contracts govern some of the most important business relationships. But businesses spend hours on drafting and negotiating contracts and toggling back and forth for invoices and reminders. Through SpotDraft's intuitive AI-powered platform, our customers today use SpotDraft to draft and sign contracts, send automated reminders and receive payments. SpotDraft helps you put your business on autopilot.
HireKhan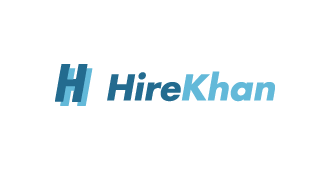 Found in: 2017
Founders: Anim Akhtar Ali Khan
Based out of: Mumbai
Problem you are trying to solve: Exclude middlemen in India from outsourcing and make it easier to outsource manpower
HireKhan is a technology & business contracts outsourcing hub The platform intends to exclude the middleman in India while you decide to outsource. Clients can hire any resources of their choice based on their budgets and the allocation of resource starts almost instantly. Projects can also be outsourced directly to HireKhan.com. HireKhan is striving to change the way recruitment is done. Imagine of ordering manpower or outsourcing manpower online and the same is getting delivered on time like any commodity. With innovative, disruptive and patented processes, HireKhan offers global online platform of hiring and outsourcing manpower & projects making life easier both for job seekers as well as for employer.
Impress.ai

Found in: 2016
Founders: Sudhanshu Ahuja, Dr. Vaisagh Viswanathanan, Dr. Amrith Dhananjayan
Based out of: Singapore
Problem you are trying to solve: Shorten hiring cycle through AI-powered candidate screening
Impress.ai uses AI technology, machine learning, and natural language processing to create a chatbot which executes these processes for you. The startup's conversational bots autonomously screen, interview, engage and shortlist candidates 24/7 without bias. It helps recruiters at every stage of the talent acquisition process - from screening to interviewing and shortlisting candidates at scale. Every applicant gets a chance to impress the recruiter through our chatbot.
Meet these and many more such startups at TechHR 2018. Click here to register.