Learning & Development
Interview: Learn to look at problems with a global mindset
In this interview, People Matters talks to Katharine Claytor and Dr. David C. Miles about how the HR function can engage with business leaders, facilitate conversations and build capabilities.
Katharine Claytor (Kathy) is the VP and Head of Global HR, Corvesta Companies. Dr. David C. Miles is the Chairman of Miles LeHane Companies, Inc. David is also the author of the book "The Four Pillars of Employable Talent" and "Building Block Essentials".

In this interview, they share their experience of working in India and talk about the capabilities HR professionals need in today's world and the need to build a global mindset.

Q. How did you start your career in HR?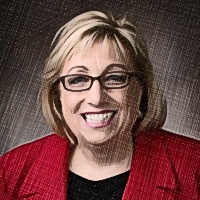 Kathy:
I knew from early on that I wanted to work with people but I didn't plan to go into HR. After graduating from college, I interned with Brunswick Corporation. It was there that I learned about the role of the HR department and an HR leader and how they make an organization successful. I worked with the government starting in an analyst role in the personnel department. I got my master's degree and began working with Delta Dental where I was promoted to the role of VP and started to work internationally.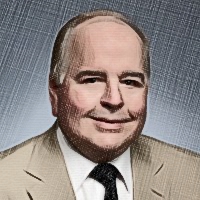 David:
I have a background in hospitality and worked with the Marriott Corporation for 25 years while serving in various leadership roles. During this time, the Marriott Corporation moved from being a domestic company to an international company and I went on to earn a doctorate in Leadership from the George Washington University. I also acquired a consulting company and have worked in over 65 countries with executives from 110 countries among both profit and not-for-profit sectors.


Q. What capabilities do HR professionals need to have in today's world?

Kathy: While it is important to ensure that the day-to-day transactional items like compliance and payroll are executed perfectly, it should not be the sole focus area for HR. Today's professionals need to have a keen sense of the business and a clear focus on the organizational strategy. They also need to ensure that everyone in the organization is not only engaged and passionate about what they do but also ensure that they have a crystal clear focus on the mission.

David: There is also a 'behind the scenes' role for HR to play, especially with the senior leadership. The HR needs to facilitate constructive conversations among senior leaders. But having differences of opinions is also crucial. The other is to be a push-back to the CEO, to be able to say which comment was inappropriate and which was delivered exceptionally well.

Q. And how can HR engage with the business leaders and facilitate conversations?

David: One is to invest in the relationship to the business. The second is to invest in personal development. Both Kathy and I traveled to India to invest in our own understanding of HR and leadership from the Indian perspective. And a lot of senior leaders don't do that—you might not need a lot of degrees, but what you do need is constant exposure to the outside world.

Q. You talked about the need for HR to build a business mindset. How can HR contribute to business profitability?

David: With respect to profitability, HR needs to be asking the right questions to the people within the organization. Often, most answers to business problems in a company are already with the people within; so ask questions, elevate that to the senior management and help facilitate its execution. This would help in clearing the perception that HR only dictates policies, procedures, and programs.

Kathy: Along with listening, you need to communicate across a number of levels within the company consistently. If the company is focused on increasing the number of customers, it is important to make sure that you quantify that and articulate the personal incentive to the employee. It is also necessary to be really honest. If something didn't go well, there is a need to call it out and enable opportunities to learn from it.

Often, most answers to business problems in a company are already with the people within; so ask questions - David


Q. What has been your experience in India like? What are your key takeaways from this part of the world?

Kathy: India is built on relationships. Every time I write an email to one of my Indian colleagues I make it a point to get to know them. The ones I have had a chance to meet, I make it a point to get to know their families, to know their children's names. In the US, we're so busy just doing things and we aren't so focused on relationships and people. But it really is a beautiful thing about the Indian culture. In the US, we need to do more of that.

Another thing I've observed is to do with a gap in communication. In India, there seems to be a bit of a hesitation to say – "No, I can't do that" or "We can't meet the deadline". Often there is a communication gap when there is a doubt. So, I make sure that we are talking and understanding each other.

David: It is easier to build loyalty among the Indian employees towards the organization, the mission, and the individuals. In India, people are more willing to run with the idea. They are also good at critical thinking skills.

Q. If you had to give one advice to HR professionals, what would it be?

Kathy: Look at problems with a global mindset. That means not just restricting yourself to the business context you are in. Seek out how such problems are being treated elsewhere and why. I am based out of Virginia but I have to keep up with what's happening in India, China and elsewhere. I read everything I can get my hands on.

David: I believe in the 80:20 Rule. Take 20 percent of your time and implement things outside of work —whether donating time for a non-profit or volunteering or simply learning. I have learned a great deal from doing challenging utility work as much as I have from CEOs. Also, travel to conferences in other countries. It doesn't happen overnight but it is about setting your own personal strategy.