Learning & Development
Save the date to meet these trailblazing thought leaders at Perspectives 2020
There is no better learning than learning from the best and Perspectives 2020 has an awesome line-up of speakers including some of the world's most influential technology leaders, thought leaders, and CEOs from all over the world.
Experts who are leading the conversation on upskilling and reskilling for the future in order to redefine it are our best bet to lead the growth narrative. If your business or organization is looking to get insider tips from these thought leaders at the forefront of unleashing the human potential and driving change, look no further than Perspectives 2020. The free global digital learning experience brought to you by Skillsoft and SumTotal on 13th May is just the right place to listen and learn from these trailblazers.
Here's a quick look at some of these thought leaders who will lead the conversation on the growth agenda for organizations in order to unleash human potential and be future-ready. 
Shawn Achor, New York Times best–selling author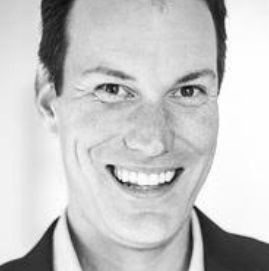 "Each one of us is like that butterfly, the Butterfly Effect. And each tiny move toward a more positive mindset can send ripples of positivity through our organizations, our families and our communities."
Shawn Achor, author of best selling novels The Happiness Advantage and Big Potential believes that habits are like financial capital – forming one today is an investment that will automatically give out returns for years to come. After spending 12 years at Harvard, where he won over a dozen distinguished teaching awards, Shawn traveled to more than 50 countries and worked with over a third of the Fortune 100 companies. In his entire career, his focus has been on how to create interconnected happiness and success. Shawn has spoken all over the world from Camp David to shantytowns in Zimbabwe and worked with the NFL, NASA, the Pentagon, and the U.S. Treasury. His research made the cover of Harvard Business Review, his TED talk is one of the most popular of all time with over 20 million views, and his lecture airing on PBS has been seen by millions. And now he is geared up to share some pages from his journey at Perspectives 2020. 
Ally Watson, Founder and CEO of Code Like a Girl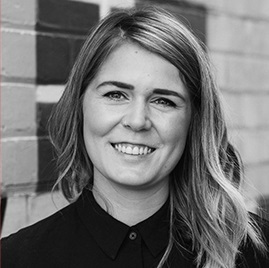 "The greatest challenge for us is removing the stigma that 'tech is geeky' or 'it's only for guys' and engaging girls at a young age."
Ally Watson has always loved working in tech. Through both her love for the field, but also experiencing the isolation and barriers associated with being a woman in a male-dominated industry, Ally was inspired to look for ways to form strong connections and female friendships when she moved to Australia. This led ultimately to the creation of Code Like a Girl, an award-winning social enterprise that focuses on making tech accessible, inclusive, open and most importantly, fun! Ally aspires to spark change in the tech community; inspiring new generations of girls to acquire coding as a skill and encourage more females to step into leadership roles within the industry. Get a closer view of Ally's passion and her global mission at Perspectives 2020. 
Ajay Soni, Chief Learning and Leadership Development Officer, Group Human Resources, Aditya Birla Group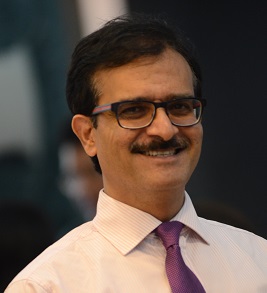 "I believe there are two kinds of gaps that exist, one is a skill gap and another is the capability gap. The skill gap is 'Here and Now' and the other is about 'Shaping the Future Mindset'."
Ajay drives learning, leadership development, succession management, strategic workforce planning, and career services for Aditya Birla Group. He also owns the process of Talent Management across all the group companies and drives the senior leaders' development across all the group entities. He has widely consulted in large scale change management, organizational restructuring, visioning, high-performance workforce, and HR Transformation projects, across the private sector, as well as multinational and conglomerates from diverse sectors. He has also co-authored a book called 'Manthan: Art & Science of Developing Leaders'. Ajay believes that the foundation of any successful business today is a culture of development. Hear his thoughts on continuous learning and more in Perspectives 2020. 

Arvind Gupta, Innovation Evangelist, Technology Entrepreneur, and Policy Advisor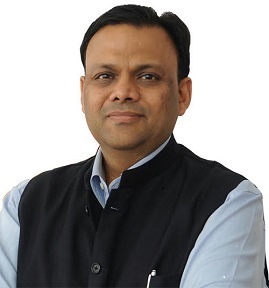 Arvind Gupta is the Head and Co-Founder of Digital India Foundation, a policy think tank working in areas of Digital Inclusion, Smart Cities, Internet Governance, Data Privacy & Cyber Security, Electronics Manufacturing. He is also an Adjunct Professor at IIT-BHU, teaching "Data and Digital Economy". With over 27 years of industry experience, having worked in diverse sectors in a variety of leadership, policy and entrepreneurial profiles in India and Silicon Valley, USA, he has been on the Global FinTech Top100 list of Influencers and also the Member of World Economic Forum's Global Futures Council on Digital Economy & Society, OECD Expert Member of Global Value Chains. In his last role, he was the CEO of MyGov, an initiative of the Prime Minister Narendra Modi, to empower citizens of India with participative governance and digitally communicate schemes and policies to all Indians. Learn more from Arvind's experience in Perspective 2020. 
 Vikrant Varshney, Risk Evangelist, Mentor & Investor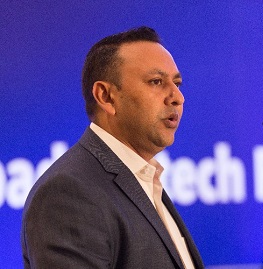 Vikrant is Chief Risk Officer & Managing Partner of Risk Resources. Vikrant enjoys a long-standing and highly regarded Leadership reputation in the field of Enterprise Risks Management, Concentration Risk Management, Security & Fraud Risk, Business Continuity, Information Security and Strategy & Planning at leadership levels in large global BFSI and IT-enabled services domain. He led the foundation of the Business Continuity Institute (BCI) in India during 2004-2010 and is now supporting again as Chairman of BCI Hyderabad Forum as well as Board Member of BCI India Chapter. He was also instrumental in the formation of the Corporate Taskforce supporting the National Disaster Management Authority (NDMA), under the chairmanship of Prime Minister of India. In addition, he is working with NASSCOM Sector Skill Council towards career mapping for Cyber Security and BCM/ Resilience Space towards skilling, reskilling or upskilling. 
Get a chance to learn from Vikrant and other great thought leaders at Perspectives 2020, brought to you by Skillsoft and SumTotal. Click here to register.