A Brand Reachout Initiative
Learning & Development
Training Need Indicators and Post Training Effectiveness Goes Digital
A new smartphone enabled application now offers employees and managers a platform to plot their training needs on the go!
Edify Consultants Pvt. Ltd, a Mumbai-based people development and training consulting company has taken this challenge seriously. They have designed and developed a complete training management solution. L&D can now track & measure training effectiveness end to end. From plotting needs accurately to scheduling learning events to measuring effectiveness - this tool works on a total digital platform. It's almost digital ADDIE...
No longer will L&D have to wait for the vague, broad and skewed inputs on people development plans plotted on the annual appraisal by managers. With NODL they can use the intelligent Smartphone Enabled mobile application that guides employees and managers to plot learning needs as and when they are observed.
The investment on training & development is serious business, as human capability & skills is the key differentiator for any organization to capitalize on their results. In the typical current organizational scenarios, it is difficult to get a full & detailed input on what employees seek to learn and how can it impact them with their results. Many HR and L&D professionals have constantly tried to improve on the process of gathering employee development needs, but the same can become too elaborate, time-consuming and rarely accurate a task.
Managers complain about the fact that training is seldom designed to address job challenges, and consultants & trainers complain that they do not get adequate inputs to support them design appropriate learning programs to address specific needs.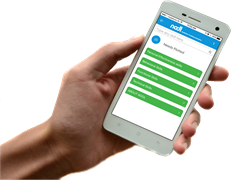 Edify is a well-established training partner to numerous large to medium sized organizations and they participate on design & development across a broad spectrum of learning areas. The Directors of Edify Mr.Pramod Parkar and Ms.Alina Menon are both proficient enthusiastic learning consultants & facilitators who recognized this gap and have launched NODL recently. Siddharth Mukherji the Tech-Head at Edify states that NODL is constructed with a lot of serious thought so as to simplify the process for both managers and employees. All this makes Training Management accurate, real time and track-able, that can support the organization deliver learning that is aligned to goals & strategy.
What definitely appeals is that it is a mobile application & a web based tool that
Guides employees to understand and plot their learning needs
Leads them to the precise area of learning with reasons of how it will support them.
Allows L&D administrators to access detailed report by designation/levels, by program name, by department, or by any other filter.
Allows program schedules to be created and sent to mobile of Participants. L&D can now broadcast live messages to all nominated employees on date, time & venue of training
Helps track attendance and collect training feedback
Can collate Action plans post training and feed to their Managers & L&D department
Employees now can complete the process of Training Feedback and Action planning on their mobiles, while 'on the go'

NODL seems like its all set to make a big strike and it sure looks like L&D will finally be able to accomplish much more with training & development. Hosted on a secure cloud, the backend offers users complete security of data. It is an independent tool that an organization procures and uses on a license model. Contact Edify on +91-9702277871 / +9122-25200406 or email siddharth@edifyconsultants.com
All this makes Training Management accurate, real time and track-able, that can support the organization deliver learning that is aligned to goals & strategy.