Watercooler
What are the 7 books that a jobseeker should read?
What is required of a jobseeker to stay up-to-date on the latest techniques of finding a dream job?
As an adult, nothing can have a greater impact on your success and happiness, then the development of your career. Books on this list will help you develop a strong understanding of your core strengths, key job search strategies, learn how to develop your career and get better at marketing yourself to potential employers.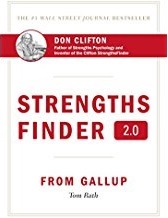 Strengthsfinder 2.0
By Tom Rath
Part of an effective job search is understanding your strengths and how you are hardwired to show up to work. "Strengthsfinder 2.0" comes with an access code to an online test that evaluates your core professional strengths. This book gives you a head start on answering one of the most challenging questions: "What is your greatest strength?"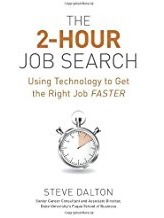 The 2-Hour Job Search: Using Technology to Get the Right Job Faster
By Steve Dalton
Looking for a tech-savvy approach to your online job search? In addition to just looking at job openings online, Steve Dalton outlines techniques and tricks to manage an efficient and effective job search using spreadsheets, search engines and a wide range of common technology.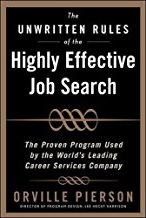 The Unwritten Rules of the Highly Effective Job Search
By Orville Pierson
This book takes the best practices of professional job search consultants from one of the most widely known career services providers. If you want the advantage of working with a professional coach, but don't have the budget, this book acts as a guide through the process and helps give you an inside track on finding job openings before they even go public.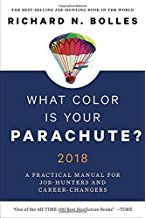 What Colour Is Your Parachute? 2017: A Practical Manual for Job-Hunters and Career-Changers
By Richard N. Bolles
Regularly revised to stay current to today's job market, "What Colour is Your Parachute" is one of the most well-regarded and popular job search books. Covering topics like interviewing and salary negotiations, its focus is not only on the job search but the challenges faced by professionals looking to change careers.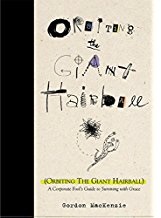 Orbiting the Giant Hairball: a Corporate Fools Guide to Surviving with Grace
By Gordon MacKenzie
Orbiting the Giant Hairball was the brainchild of a 30-year veteran of Hallmark Cards. Gordon MacKenzie provides inspiration on navigating the waters of a large corporation, while maintaining your creativity, without getting ensnared by politics and drudgery.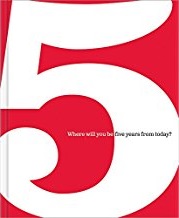 Where Will You Be Five Years from Today?
By Dan Zadra
This fun and creative book, half inspiration, and half activities, can help you envision which career path will help you reach your personal and professional potential. Whether you're looking to switch careers or just expecting some big life changes, this playbook can help you develop your long-term trajectory and set in motion a bigger plan to get yourself where you want to be.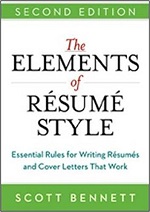 The Elements of Resume Style: Essential Rules for Writing Resumes and Cover Letters That Work
By Scott Bennett
Take the advice of a seasoned hiring professional who's seen the good and the bad in thousands of resumes. Practical advice for handling common employment issues is paired with resume strategies that work, while also pointing out the popular "tricks" that could wind up hurting your prospects.
Job searches are time-intensive, stressful and often frustrating.
From interviewing to negotiating your salary, there are a lot of factors at play when looking for a new job and one mistake could have a huge impact. It is therefore very important to Read Smart and Be Smart to move ahead in life.