Leadership
FIFA World Cup 2018: Lessons on leadership
As the world cup drama reaches its zenith, here's a look at some of the key actors.
The World Cup is turning out to be a highlight reel in itself. The group stages are always a story of hope and despair, elation and sadness, and expansive and expressive football. In the 48 matches, teams play to win. In the knockouts, not losing becomes more important than winning, and it is the mental strength which helps edge out wins. But then again, this World Cup is not being hailed as one of the best ever for no reason. The theatre of the group stages has mysteriously crept into the pre-quarters. If anything, they turned out to be even more exciting than the group stages. It is not because of a headbutt to Jordan Henderson of England against Colombia or an animated Maradona watching Argentina lose to France from up high in the stands.
Football has been at the center stage with several moments that deserved thunderous applause. There has been a penalty save in extra time to send the game to a shootout for the team to eventually lose, a 7-goal thriller between two favorites, a last-second goal to secure a quarter-final spot, a cross-field one-two pass move sent the European champions packing. While the players have been great to watch, the theatres' directors have shown leadership traits which organizations can learn and implement.
Here are the leadership lessons from the ensuing Knock Out stages: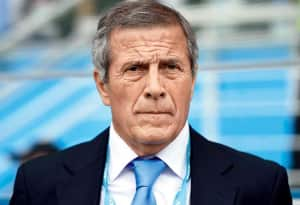 Lesson #1: Oscar Tabarez: Leading by example
When you look at the squad picture of Uruguay, they appear like a physically strong side – and that they are – whether it is their centre-back pairing or their striker partnership. Their manager, Oscar Tabarez, may not be physically fit medically allowed to play on the pitch, but it is his mental toughness that feeds into the team. At 71, El Maestro is the oldest manager at the World Cup, suffering from a rare Guillain-Barre Syndrome. Not long ago in 2016, that he had to use an electric wheelchair. He still uses his walking stick to shout instructions from the touchline to stay organized at the back or push forward.
He is the epitome of resilience, fighting spirit, and defying the odds – something that the La Celeste have continued to do this World Cup. The 34 lakh people country (Delhi has 1.4 crore inhabitants) has punched above its weight yet again and their manager has led them from a front, even if using a crutch. Uruguay has always been a dark horse, but it was also known for following the dark arts of foul play. Tabarez has steadily changed that – by bringing in tactical poise, discipline, and composure. Uruguay has conceded the least goals and carded the least. When in 1986, they turned football to Rugby against Scotland and were criticised for it. Yes, there is the occasional bite from eccentric fellows, but El Maestro has coached them well this world cup.
For leaders, Tabarez is a living proof that if you are a role model and lead by example, you can make people follow in your footsteps. You can even transform your perception among the public by changing the organization's culture and instill ethical behavior.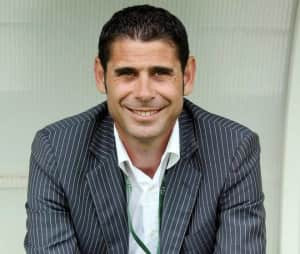 Lesson #2: Fernando Hierro: Succession planning is important
No matter how much you downplay the importance of a coach in a football team, no matter how many past winners are in the locker room – you look at managers for inspiration. It doesn't help when your leader who has you on a winning streak is asked to leave one night before the biggest tournament at the world stage. Julen Lopetegui's sacking left the locker room confused. Fernando Hierro was a worthy successor, but he never got the time to adapt and implement his tactics. In the defeat to Russia, the players were busy through the 120 minutes with sideways passing, but with no emphasis on scoring goals. Juxtapose this to an organization – where everyone is busy working, but with no emphasis on results and outcomes, it is rendered pointless when the business' competitors edge you in the market. Leaders need to be absorbed into the system, earn the confidence, respect and trust of people, and only then will the people see a leader in you. It is often not about an individual's capability (Hierro is an earnest successor), but whether the individual has had time to fill into the predecessor's shoes, which Hierro could not.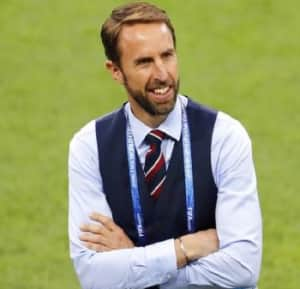 Lesson #3: Gareth Southgate: Reminder of the true definition of charisma
Southgate may not be the most theatrical in his technical area, but it is his playing system and his work behind the scenes that has brought the individuals working together so effectively. Not all of them are wonderkids or superstars, but they know their roles in the team – and they are doing it well because they have a charismatic leader crafting a way for them. Organisations can also do this – achieve exponentially from what is expected of them, if the leadership is done right. Charisma is often confused with theatrics, not just in football, but in every aspect of life. An outspoken individual in public is not necessarily charismatic. Charisma is defined as "one's ability to persuade others using 'powerful and reasoned rhetoric,' 'establish personal and moral credibility,' and then 'rouse followers' emotions and passions'." What started as an "It's coming home" joke is looking like a reality now. What was criticised at the start of the manager's appointment turned into praise.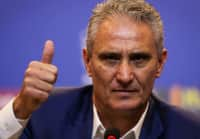 Lesson #4: Tite: Defining your own strength
A tough question for Brazilian football fans is – what makes them happier?

Advancing to quarterfinals of a World Cup? Or Watching Germany get humiliated at the group stage?

The responses could very well be pretty evenly distributed. The horrors of the 7-1 humbling still haunt the fans. Tite came in and created a new identity for the team – turning their defensive weakness into their strength, combining steel with poise. That is what leaders do – they create an identity, fortify the weaknesses, and reinvent their institution into powerhouses. From 7-1 in Brazil to 20 clean sheets in 26 games under their new leader Tite – the 5-time world champions have regained a new identity.
Maybe business leaders can watch and learn a thing or two tonight when Tite's Brazil faces Belgium tonight for a chance to reach the Semi-Finals again and have a shot at redemption.