Appointments
Aditya Adyar appointed as Piramal Realty's new HR Head
In another major addition to the Piramal Group's HR team, Parneet Soni has joined in the capacity of General Manager - Total Rewards
Piramal Realty, the real estate development arm of Piramal Group has appointed Aditya Adyar as its new head of human resources. As a part of the role, Aditya will be reporting to Anand Piramal (Executive Director, Piramal Group) and Vikram Bector (Group CHRO, Piramal Group).
Aditya was previously working with Faasos, where he played the role of Chief People Officer and helped Faasos scale up from an employee base of 900 to over 2000 over a span of 2 years, during which the revenues grew multifold. He has also worked with ICICI Bank across roles such as Employee Relations, Talent Acquisition & E-Learning.
An Are You In the List (AYIL) 2016 winner, Aditya has completed his MBA from Symbiosis Institute of Business Management, Pune and Bachelors in Engineering from Osmania University, Hyderabad.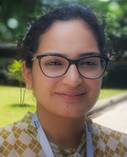 Another major appointment that has been undertaken in the Piramal Group's HR team is that of Parneet Soni, who will play the role of General Manager –Total Rewards for the group.
Parneet was previously working with Bharti AXA Insurance as the Head of Compensation Benefits and HR Operations. She has around 11 years of experience, with nearly 4 years of international experience in UK, leading Executive Compensation for the EMEA region.
She is specialized in designing HR Programs in the area of Compensation, Employee Engagement, Leadership Development & Succession Planning. She has completed her Master's in Business Management from Symbiosis Institute of Business Management, Pune and Bachelors' in Commerce from Punjab University.