Recruitment
Michael Page India report: India's job confidence highest in APAC
84% are optimistic that economic situation will improve in the next 6 months, 73% are confident about securing a job in less than 3 months
Employees are backbone of an organization and it is crucial to understand their workplace sentiments. To unravel the same, Michael Page India surveyed professionals in India to measure their employment outlook and levels of satisfaction at workplace. The study revealed some compelling insights into their outlook for the job and economic landscape in India.
The Michael Page Job Applicant Confidence Index Q2 2017 report evaluated the responses of 681 senior-level employees in India, across organizations and industries, on several parameters, and drew a comparison with that of their Asia Pacific peers. It demonstrated positive insights into the Indian job market- 84% of those surveyed are optimistic that the economic situation will improve in the next 6 months. It seems ambitious initiatives taken by the Government of India has fostered confidence among the Indian workforce.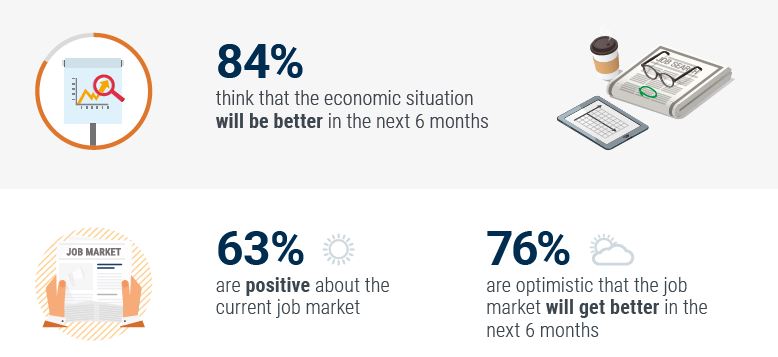 It is also interesting to note that, despite an increase in automation and the recent layoffs in the Indian markets, 73% of the respondents were confident of securing a job within three months. Additionally, when asked about their outlook for their professional situation in the next 12 months, those surveyed were positive of acquiring opportunities, in their current roles, for better skill development (82%), scope of functions (78%), career promotion (70%), compensation levels (75%) and work-life balance (57%).
The findings show that a majority of the Indian professionals surveyed rated their overall workplace conditions as "good to excellent". This included their present job conditions (63%), future job scenario (76%) as well as current job opportunities, within their area of expertise (51%).
Sharing his thoughts on this topic, Nicolas Dumoulin, Managing Director of Michael Page India says, "India has consistently outperformed the Asia Pacific region in our Job Applicant Confidence Index. The economy is poised for a robust growth with technological advancements put on the fast track with government initiatives such as 'Digital India'. These factors will create new positions and career opportunities in emerging sectors such as artificial intelligence, robotics and analytics as well as other industries that are harnessing technology as an enabler of growth. Candidates who are eyeing opportunities to ride on these trends should focus on skills development and effective career planning. It is my firm belief that rampant growth will originate from well-aligned mindsets and future ready skillsets."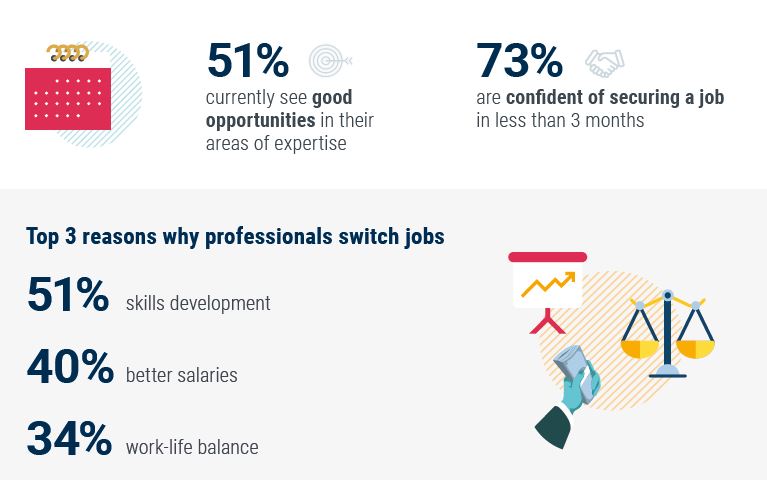 Other key findings of the report reveal - skills enhancement (51%), salary (40%) and better work-life balance (34%) continue to be the top three reasons why employees are likely to switch from their current job.