Leadership
Remembering the people's leader: Sushma Swaraj
Former Minister of External Affairs, Sushma Swaraj will always be remembered for helping people in distress by going out of her way and for being a gifted orator, a people's person, and the most 'millennial' minister the Indian government ever had.
Former Minister of External Affairs, Sushma Swaraj passed away at the age of 67 on Tuesday night due to a massive heart attack. Not only the entire nation, but people from across the globe are mourning the sudden demise of India's most popular minister.
Sushma Swaraj was known as an extraordinary leader, full of empathy and care for others. She was a gifted orator, a people's person, and the most 'millennial' minister the Indian government ever had. She went out of her way to help others especially those in desperate situations and hence struck a chord with all the age groups. She was the most followed female minister on Twitter and her ready wit on social media made her the most-liked minister in India.
Swaraj has many firsts to her credit - from becoming the youngest state cabinet minister at 25 to the first female Chief Minister of Delhi. In 1977, Sushma Swaraj became the youngest ever Cabinet Minister in the Government of Haryana at 25 years of age. In 1979, Sushma Swaraj became State President of Janata Party. She was also the first female Spokesperson of a national political party in India and the first female Leader of Opposition in the Lok Sabha, between 2009 and 2014. She was also known to have friends beyond party lines which made her a popular figure in the political scene.
Swaraj has touched many people with her empathy, warmth and promptness in helping them in distress and was hailed by supporters and critics for her accessibility.
I can recall one such personal instance when I was sitting with my friend, and he was a bit worried. When I asked what happened, he replied, "My uncle is working in Saudi Arabia, and has been taken into custody. I don't know what to do." I instantly recalled that the Minister of External Affairs, Sushma Swaraj was active on social media and helped multiple people. I tweeted the minister and got an immediate reply from her saying she will resolve the issue in the next 48 hours. She kept her promise, and my friend's uncle was released within the due time.
A people's leader
During her tenure from 2014 to 2019 as the Minister of External Affairs, she became the most popular minister in her cabinet. She was the minister of ordinary people where anyone and everyone could have access to her. A person in need, be it in India or any part of the globe reached out to her for help, and she happily helped the person without leaving any stone unturned.
Sushma Swaraj helped many a people, and one of her tweets went viral when she said, "Even if you are stuck on the Mars, Indian Embassy there will help you."
There is a famous saying, 'A friend in need is a friend indeed', and this can be applied to Sushma Swaraj. It can be recalled that Hamid Ansari, an Indian national was in Pakistan jail and it was the fearless minister Sushma Swaraj who came to his rescue. In December 2018, when he came back and met the minister, it was an emotional situation for Hamid Ansari, his mother and the minister herself. Reacting to the death of the former minister, Hamid Ansari's mother said, "She was not just a politician, but she ruled people's heart."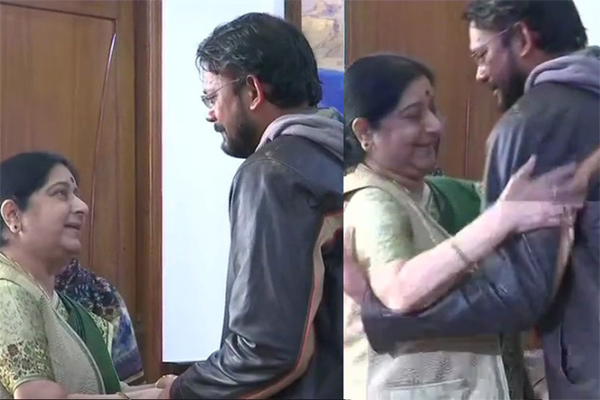 Source: Odisha Samay
English daily, The Washington Post aptly termed her as 'supermom' of India for solving the problems of distressed Indians across the globe.
Senior politician, L.K. Advani penned down a letter after the demise of Sushma Swaraj. In the letter, he said, "Sushmaji is someone I have known and worked with since the beginning of her illustrious innings in the Bharatiya Janata Party. When I was President of the BJP in the eighties, she was a promising young activist that I had inducted into my team. And over the years, she became one of the most popular and prominent leaders of our party; in fact, a role model for women leaders. A brilliant orator, I was often amazed at her ability to recall incidents, events, and present them with utmost clarity and eloquence. She was also a fine human being. She touched everyone with her warmth and compassionate nature."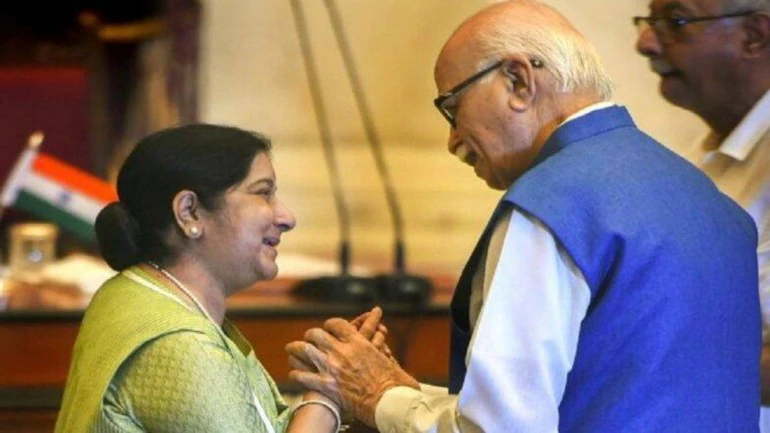 Source: India Today
Politicians will come and go in the history of every country, but the people will always remember leaders. Sushma Swaraj will remain in the memories of every Indian who knew her as a minister, as a leader, and as a colleague. She brought dignity and mannerism in the parliamentary debates. The media industry owes her a lot for her immense contribution to the fraternity. And she will forever remain the 'hero' to every Indian and foreign national that she rescued under challenging situations.  
Pic courtesy- The Economic Times