C-Suite
Why CEOs seek business heads to lead HR
Business and technical knowledge are key reasons for choosing a line executive for the top HR job
Business & technical knowledge are key reasons for choosing a line executive for the top HR job. Dr. A. K. Balyan and Rajeev Dubey share their views.
Rajeev Dubey, President (Group HR, Corporate Services and Aftermarket) and Member of the Group Executive Board, Mahindra & Mahindra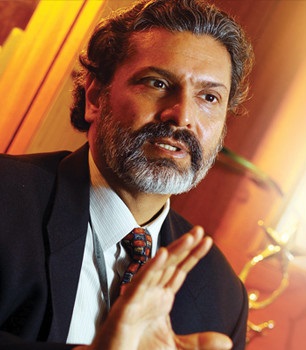 I joined the Tatas in 1975 as a member of the TAS, the central managerial cadre of the Group and worked there for 29 years in various capacities/functions across three Tata Companies. The first 21 years were with Tata Steel, and then in 1996, I was appointed the Managing Director of Tata Metaliks. In 2000, I took over as the MD of Rallis India, the agro-chemicals company of the Tata Group.
In late 2003, I came in touch with Mr. Anand Mahindra and was offered the opportunity to head HR for the Mahindra Group, along with some business responsibility. Anand was looking for a business person to head his HR because he felt that if you had somebody who had run a business he would be able to provide a good bridge between the business requirements and the HR solutions.
I had always been fascinated by the role of people in achieving great things and creating values; it was something that intuitively meant a lot to me and interacting with people was something that I enjoyed and got energised by. My experience had taught me that while strategy, structure, processes and metrics are all absolutely critical to the success of a business, they are not sufficient because at the end of the day it is all about people who bring ideas to life, implementing them through the processes structures and metrics.
The combination of the vision that Anand had for his Group and my own connection with HR, though I had never done an "HR role" in 29 years, prompted me to move from the Tatas to the Mahindras.
In addition to my HR role, I was also in charge of the Mahindra Spares Business and Corporate Services, and as a member of the then Group Management Board, (which has now become the Group Executive Board) I served on the boards of several companies. All this kept me totally connected to the business.

The journey
From day one, I felt very engaged and found HR fascinating. I think Mahindras have an excellent pool of HR professionals and strong robust processes, a lot of which I did not know much about. While I had dealt with blue collar workers and unions right from my first assignment in Tatas as Executive Assistant to the then MD of Tata Steel, Russi Mody, I really did not know the full meaning of things like talent management architecture, performance management systems etc. Being in HR was a wonderful learning opportunity for me, and given my business background, I think I was able to provide a meaningful bridge connecting business to HR and vice versa. Our endeavour was to create a culture that addresses three things simultaneously -- sustained business outperformance, showing extreme care for stakeholders and nurturing and nourishing the core values of the group.
And then Rise came along, which in essence is achieving business transformation and success in the market place through a cultural transformation. The cultural transformation stands on three pillars which we call the Rise pillars, and they are essentially views of the world - which do not depend on which business you are in, what function you perform, or your position in the organisational structure. The three views are -- accept no limits, do alternative thinking (to foster innovation) and drive positive change. At the core of this movement is empowerment and unleashing the potential of people.
My business responsibility is the Aftermarket Sector which has two companies at the moment – Mahindra First Choice Wheels (multi brand used cars) and Mahindra First Choice Services (multi brand servicing). We are trying to create a business ecosystem and customer experience for multi-brand used cars and multi-brand out-of-warranty cars which mirrors the new car ecosystem. My current responsibility, which combines functions at the Group level and a business vertical, is exciting and I love every second of my job.
About HR
The biggest challenge that HR professionals have is to be rooted to business and not get lost in the "wonderland" of HR. It is important to be connected with the strategic and transactional requirements of the business and to create conditions that support and enhance the business – which ultimately has to do with innovation and productivity, while keeping high levels of motivation, morale and competencies.
HR itself has come a long way from what I understand it was 15-20 years ago and is valued much more than what it was in the past. The value that HR professionals add to business as well as the perception of the value that HR is adding to business has increased enormously. I think that in the days to come you will find more and more people from an HR background getting a shot at senior business positions, maybe even CEO. Given the changing dynamics, uncertainty and complexity of doing business, there is a bigger realisation of the fact that human capital may be the biggest differentiator. And hence the HR function is becoming a critical business success factor.
I think we have exciting times ahead. People now realise that you need to use both left and right brain – the analytical as well as the intuitive/empathetic part of the brain. Therefore, businesses will look for holistic and integrated leaders and this will imply that an HR person who has good business knowledge and is able to combine his knowledge of HR tools and techniques with his understanding of business will add huge value and be very important for business success.
The road ahead
Understand your business, remember to be human, have credibility, build relationships, seek opportunities to get into a business role and do that early, because if you wait too long, it will become difficult.
This of course requires the decision makers to encourage movement of HR professionals into business roles and this will happen once the business value addition of the HR function is seen and felt. I believe more and more business leaders are willing to promote job rotations since they have seen the advantage of moving people across functions.
There are many opportunities for moving non-HR people into HR and I think such a movement is seen as being relatively easier than a movement from HR to a non-HR role. However, there are enough people in HR who understand business and have the intellectual and emotional wherewithal. The only note of caution is to forever remember that the role of HR is to enable implementation of business strategy and produce sustained business out-performance.
Dr A.K. Balyan, Managing Director & CEO, Petronet LNG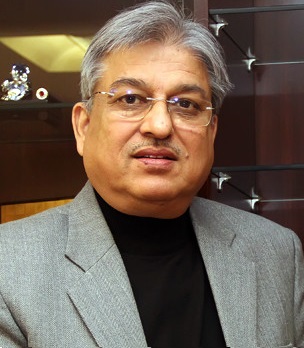 The story of my transition to HR is an interesting part of my professional career. I joined ONGC, an oil & gas exploration production company, in 1976. I was working in the exploration area looking for oil and gas, conducting a lot of geo-scientific work and my last assignment in that field was as Basin Manager, the head of exploration at Kolkata. At that point in time, a new CMD joined us and interestingly he headed the HR function in his previous company.
While taking stock of the company, he visited our centre in Kolkata couple of times and reviewed our work. Few months later, I heard that there was a proposal to shift me to the HR function. There was no formal intimation. I heard some senior people talking that I was being moved to a newly created position of Chief HRD that didn't exist earlier. I wasn't very comfortable when I heard that. I believed that I was performing well in exploration at that time and thought that I was being shifted from a good department to an insignificant one.
So I decided to discuss it whenever I got an opportunity to meet the CMD. I waited and when he visited Kolkata, I sought time to discuss. When I met him, I asked him the reason for being shifted to the HR function and if it was because I was not doing well in my current role. He laughed and then what he said during the next two hours changed my perspective completely. Here was a leader who not only had a vision for the company but also had an action plan to reach that vision. He shared with me that ONGC had a great future but it also had big challenges, the first one being HR. For him, HR had to be the vehicle to drive the changes that he wanted to. When I told him that I wasn't very confident if I will be able to live up to the expectations, he said that the management had been observing me for long and was confident that I would be able to do it. I agreed with a condition that if I fail, I should be allowed to come back to exploration. And that was my transition to HR in 2001.
Being in HR
It was not easy because it is difficult for the HR fraternity to accept an outsider especially if s/he is trying to change the way the function works. Inherently, I like taking people along in whatever I do but it took me some time to connect with my peers who were many years senior to me and had grown in a different environment. I found that many HR processes were complex, slow, outdated and not transparent and people were administration and control focused. I was convinced that it had to be changed.
From that point we brought in numerous changes. Once I had the buy in of my team members, I relooked all the personnel policies of the company and made changes wherever required. We also changed the nomenclature of HR team. So administrative officer became HR executive, senior administrative officer became senior HR executive. This worked towards changing the mindset from being an administrative department to being a function that can add value to the business.
I had a unique advantage. Having worked in the technical field I knew each activity of the company; how it is done, the issues and problems with those activities; and then I could relate those problems with the people aspect. That changed quite a bit the way business was done in the organization. We moved from the business group decision makeup structure that used to work in silos to asset management type decision-making system based on multi-disciplinary concept of working and created leaders to take up those businesses. That was quiet a transformation that took place.
The most challenging part was: To convince people to take up new roles and to make them do it differently in a matrix environment. Also, it is very important for a working-level team to see the transparent and objective policies of the company and how it was practiced uniformly even at senior positions.
Transition to CEO
While there are many things that influence your decisions as a CEO, what makes a difference is the ability to assess people's competencies and attitudes towards roles that they need to play. I think this comes very handy for people who transition from HR's role to CEO role and they are able to make internal assessment on the impact of matching suitable people for suitable roles and giving them environment to perform.
As you have different kind of people in each function, HR professional with an inclination towards business can leverage their people management skills in the CEO's role. But that said it is very important to leave the domain and be able to graduate to a CEO's role. Those people who are not able to do that, they still function as an HR head.
Dealing with functional responsibilities should be left to the functional head and the CEO should focus on the bigger picture, make people aware of the linkages to achieve things and leave it to the right people to draw that. So it's more of strategic thinking and strategic plans that CEOs should focus on. It is not an easy transition.
People need to be clear about what roles are they supposed to be playing at what level. Many of them and I would say a majority of people are not able to do this. There are only a few who can easily transition from one role to the other role. The ones who are able to make this transition are definitely a different class of people with a much broader mindset, a better understanding of business, clarity of thought, linkages of various components to the bigger picture and how to achieve the ultimate goal. These are the people who are the natural leaders and move on to become CEOs.
As told to People Matters. Excerpts from these interviews were published in the June 2013 issue