Skilling
The rising importance of intangible skills: preparing for the upcoming skill shift
In an exclusive virtual roundtable organized by People Matters in association with Degreed, industry leaders deliberated on identifying skill gaps and ways in which organizations can prepare for the upcoming skill shift.
As we enter the second year of COVID-19, what skills are required for a smarter, more digital-savvy workforce? How can you assess and identify skill gaps? How do you create a culture of continual learning that's crisis and disruption proof? How can you meet the increasing demand for a skilled workforce through internal mobility? And perhaps most importantly, what else do you need to be looking out for?
In the second installment of an exclusive virtual roundtable discussion organized by People Matters in association with Degreed, industry leaders deliberated these questions and discussed how to prepare for the upcoming skill shift. (You can check out the first discussion in the series, which focused on how HR managers can think and act like product managers and how to create a culture of continual learning through internal mobility.)
The second discussion in the series focused on:
The rising importance of intangible skills
Kick-starting the conversation, keynote speaker Shivani Chaturvedi, Chief People Officer at mjunction, noted that dealing with the unexpected is always a challenge. In the last 20 to 30 years, most of the world has gone from being complicated to complex. These uncertainties defy forecasting and thereby planning for efficiency. This begs a question: How do we address the future, and what skills should we look at?
Risk-taking, bravery, resourcefulness, resilience, and creativity are intangible skills that gain importance in an uncertain environment. They form the spine of skills needed in leadership and HR.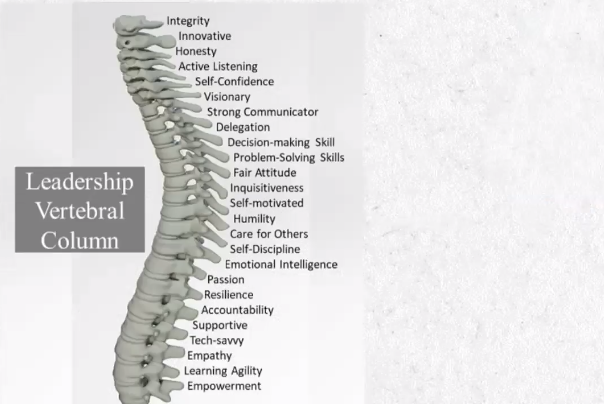 Developing a digitally savvy workforce —survive, revive, and thrive
At Bata this year, leaders focused on three pillars — survive, revive and thrive. The organization analyzed what customers were doing to understand if its workforce was ready to address changes in demand. Bata focused on building a workforce centered on technology and developing a digital mindset. Next, it focused on social collaboration and becoming social media savvy. Third, it focused on becoming more cognitive, with data and dashboards becoming more and more important.
Putting employees at the center of their own learning
Your organization can encourage employees to embrace learning to help them stay resilient. But ultimately, they're the owners of their own learning. At Dupont people are reminded that the shelf life of skills is getting shorter. Through these reminders, they're encouraged to learn for themselves.
Looking at learning through a consumer lens
For some organizations such as Grofers, a  customer focus helps determine what employee learning should focus on. The organization realized that all teams needed to proactively reach out and listen to consumers, and the company realized that this skill required development..
Dupont mapped this shift in its strategy to the existing skills of its people, figured out where the gaps were, and increasingly gauged where skill shifts were expected. While technical skills were readily available in the market, the organization started focusing on building behavioral skills that were less readily available. At Baxter, strategic competencies are looked at in three ways. First, the company considers which will add value to the customer. Second, it determines which will enable a product price increase. And third, if figures out which will enable production cost reductions. Baxter helps its people develop these skills through mentoring, classroom training, and working on problems hands-on.
The modality of building a continuous learning process
Learning can be delivered based on the requirements of a new project. This is a reactive approach. A second approach is predictive. Learning is based on predicting where an industry is expected to go. A third approach is dynamic and agile. The ownership of learning lies with the business and employees. This is the approach that Invenio Business Solutions takes. When employees know where they can apply learning, it gives them a reason to continuously involve themselves in it.
Internal mobility engages employees in learning on an ongoing basis, making it yet another way of building a continuous approach to workforce development. This is the approach taken by Delhivery and Baxter — to encourage employees to reskill and relearn by advancing their careers.