Strategic HR
Insider reduces workforce by 10% following plan to embrace AI
Insider's President, Barbara Peng, conveyed that downsizing the company's workforce was necessary to ensure its financial well-being and competitiveness, thereby affecting roughly 10% of the workforce.
Merely a week after encouraging its writers to integrate AI technology such as ChatGPT into their workflow, Insider has downsized its staff by 10%.
"As you know, our industry has been under significant pressure for more than a year. The economic headwinds that have hurt many of our clients and partners are also affecting us," Insider president Barbara Peng wrote in an email to staff. 
"Unfortunately, to keep our company healthy and competitive, we need to reduce the size of our team. The reduction would affect about 10 percent of the publication's workforce," Peng added.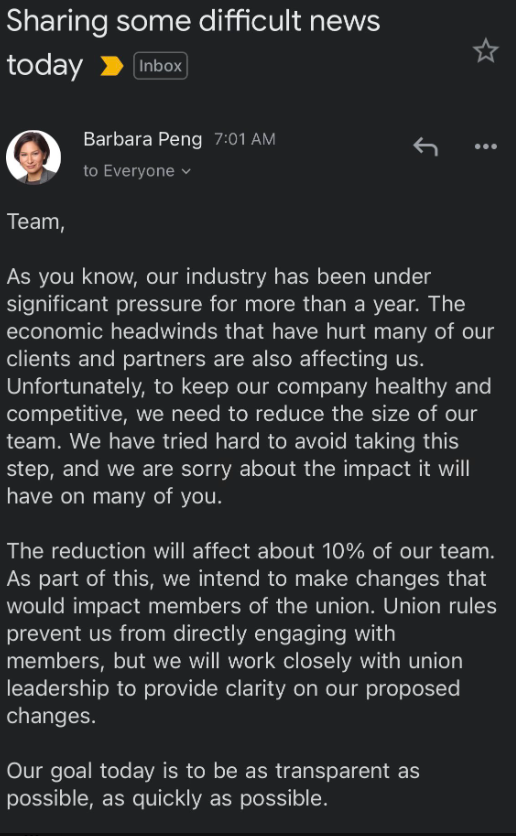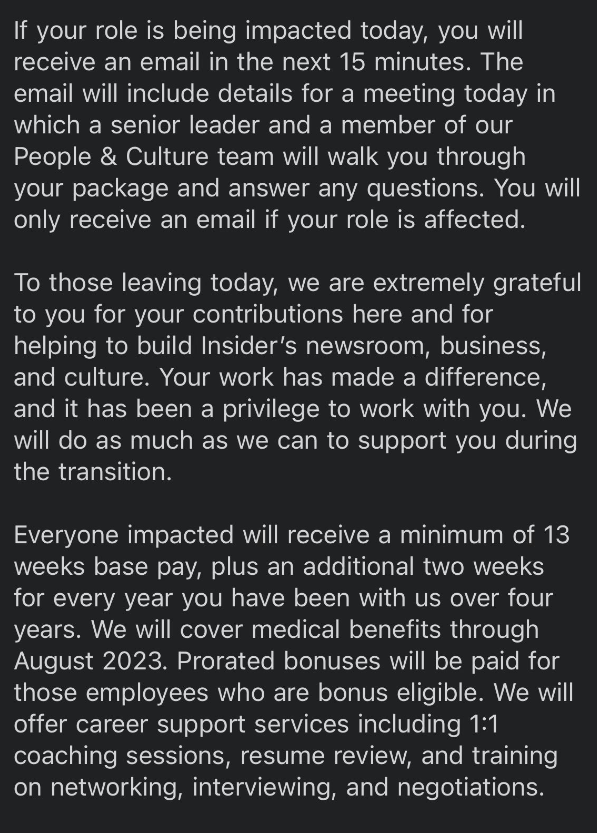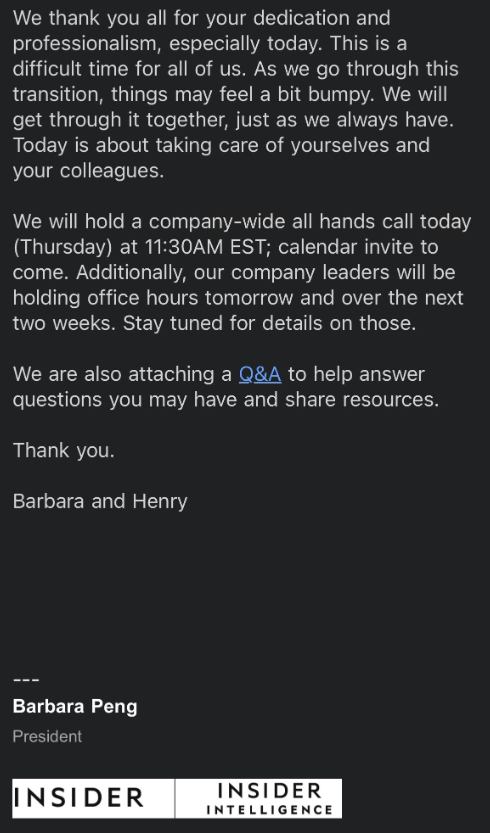 The media industry has experienced a challenging year, with several publishers downsizing their workforce. Although Insider's layoffs may not be directly linked to the integration of AI technology, they indicate a concerning trend where media layoffs and AI announcements often occur simultaneously, possibly serving as a strategy to lessen the impact of negative news on stakeholders.
In the case of Insider, it is not difficult to identify associations by taking a broader perspective.
Merely a month ago, Mathias Döepfner, the CEO of Axel Springer, Insider's parent company, stated in an internal memo to employees - during a period of layoffs at Axel Springer - that "artificial intelligence has the potential to enhance independent journalism beyond measure, or alternatively, supplant it."
In the memo obtained by The Guardian last month, Döepfner wrote that comprehending this shift is crucial for the survival of publishing houses in the future, emphasising that the ones who produce high-quality original content will endure.
According to The Guardian, Döepfner also mentioned in the memo that AI technology, such as OpenAI's ChatGPT, would lead to a "revolution" in how individuals handle information and may even surpass human reporters in some areas.
The same eagerness to ride the wave of AI or miss out on it was expressed by Insider's editor-in-chief, Nich Carlson, earlier this month in an email approving the use of tools like ChatGPT by Insider staff, asserting that AI would enhance Insider's speed and quality.
"I've spent many hours working with ChatGPT, and I can already tell having access to it is going to make me a better global editor-in-chief for Insider. My takeaway after a fair amount of experimentation with ChatGPT is that generative AI can make all of you better editors, reporters, and producers, too," Carlson wrote.
The possibility of AI being advanced enough to replace human writers is as unclear as ever, yet the notion undoubtedly intrigues executives and investors.