Performance Management
How to buy Performance Management System - Part 2
This is second story of a three-part series How to buy Performance Management System. We have devised a working model for Performance Management System to help in decision making from SMBs perspective.
The Background:
In the previous article we saw how varied and complex the Performance Management Technology space is. As an HR leader you are supposed to navigate this space with aplomb. In our efforts to help HR leaders in general and Indian SMB HR leaders in particular, we are looking to do a detailed evaluation of most Performance management tech products available in the Indian market. We are aware that with the advent of SaaS-based solutions products created in the US or Europe is easily accessible for Indian companies. Depending on your company process & culture we do encourage you to evaluate these solutions as some of the latest practices in performance management are largely available with western service providers.
Local or Global
When you are evaluating performance management tech whether you would choose a local or a global player is largely determined by the following factors:
Are you looking for on-premise or cloub-based solution? Kindly note that as per Sierra-Cedar 2015 HR Systems Survey upto 96% of Talent management solutions are only cloud based.


What is your current & desired state business process around talent management in general and performance management in particular?


How critical is the integration of existing HR tools & technology for you? The existing suite of HR tech may include your HRIS, ATS, Assessment platform, 360-degree feedback tools used, Survey tools or any other HR tool being used that you need integration. The broader the existing technology suite the more critical and complexed is your selection process.


Initial support that you would require from the supplier and their implementation methodology.


Are you interesting in buying a "point solution" – only performance management aspects or looking for a platform which can scale to your talent management needs over a period of time?


The Evaluation Process
We identified certain parameters which we thought are critical for an initial evaluation especially given the vast data set of companies across the globe. We came up with simple criterion which can be generically used for evaluation of PM Tech solutions & most HR leaders should consider these parameters/ questions while evaluating the solution provider/s. While these are generic parameters when applied to a specific HR Tech space – they will help you arrive at a filtered list which can then be further evaluated for your specific business need.
Our purpose here is to present generic criteria we are not considering a feature based comparison for the scope of this analysis. We recommend that you do a complete feature evaluation once you have decided your exact need considering your business context.
For a more detailed evaluation, you may refer to a more generic HR Tech evaluation framework available here
Some questions we asked ourselves before we arrived at these parameters are:
What are the typical questions one should ask while filtering from various options available in the market?


What parameters should help an HR leader separate the players based on generic criteria even before we do a feature comparison?


What should come first – the credibility, stability, domain expertise of the vendor or the product features? We have taken a stand in favour of the former here.


The table below gives you the criteria used for evaluation and the scale used to score these companies on these parameters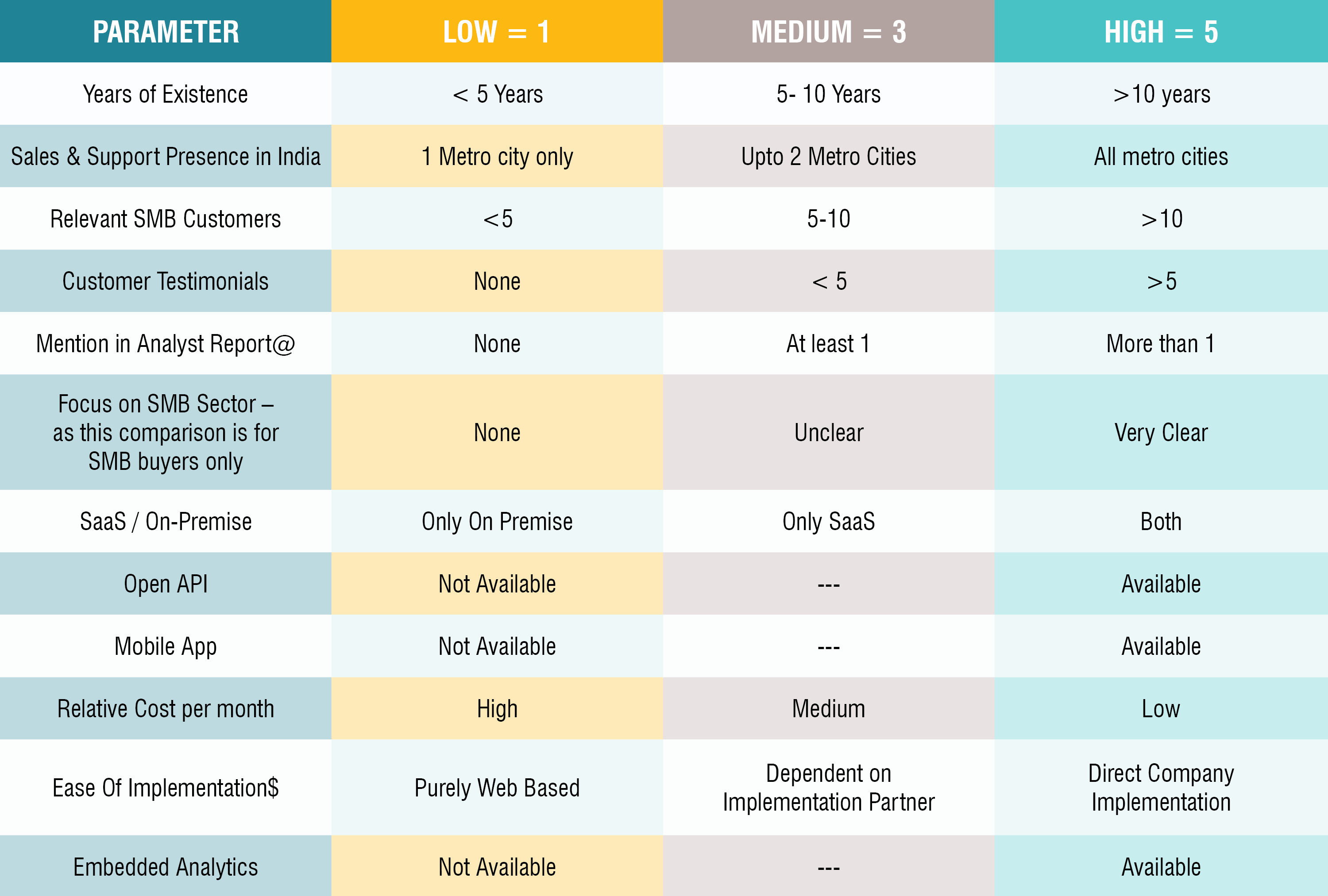 @ - Analyst reports considered are Nelson Hall, Gartner, Bersin by Deloitte, G2Crowd, TrustRadius and CB Insights.
$ - Given the context of SMB – complete self-service module is considered difficult because the implied subject matter expertise may not be available in the company.
Note: This is a working model we have devised to help in decision making from our feedback from SMB's, if any parameter is missing, we will love to hear your views. Please email us at editorial@peoplematters.in
Top companies
Based on these parameters of evaluation, we now present to you top companies that you should consider. This is not a ranked list but a list of players to help you choose from.
Since there are multiple players we will briefly talk about few of the players who really stand out in this crowded place. These are typically global organizations with a presence in India. These organizations would have a more broad-based Talent Management solution and would cater to most of the needs of mid to large organizations. Here we have focused on the Performance management solution these companies have to offer. We would also talk about some noticeable global players who either specialize only in performance management or offer a point solution – like 360 degree feedback or continuous employee feedback. We have presented this information in an alphabetical order.
CornerStone On Demand (CSOD)
Founded in 1999, CSOD is a global organization with operations in 21 countries. CSOD started as an LMS – a point solution – however has grown to now cover most aspects of Talent Management suite. CSOD recent acquired Evolv to add machine learning, predictive analytics and assessment capabilities. In 2015, CSOD formalized its Platform-as-a-Service (PaaS) offering, Cornerstong Edge, which is aimed in part at improving its integration capabilities. As per Gartner estimates, CSOD has more than 2100 enterprise customers and an estimated 800 plus use the Growth edition for SMB.
The CSOD Marketplace - http://marketplace.csod.com/#/ is an innovative aspect of CSOD solutions as it's a focused service provider in HR tech space. This marketplace provides access to various Apps, Services and Content to CSOD users.
We suggest you take a look at following resources to understand & evaluate CSOD capabilities in detail: https://www.trustradius.com/guides/talent-management/2016/cornerstone-ondemand-ratings--user-feedback and https://www.g2crowd.com/categories/performance-management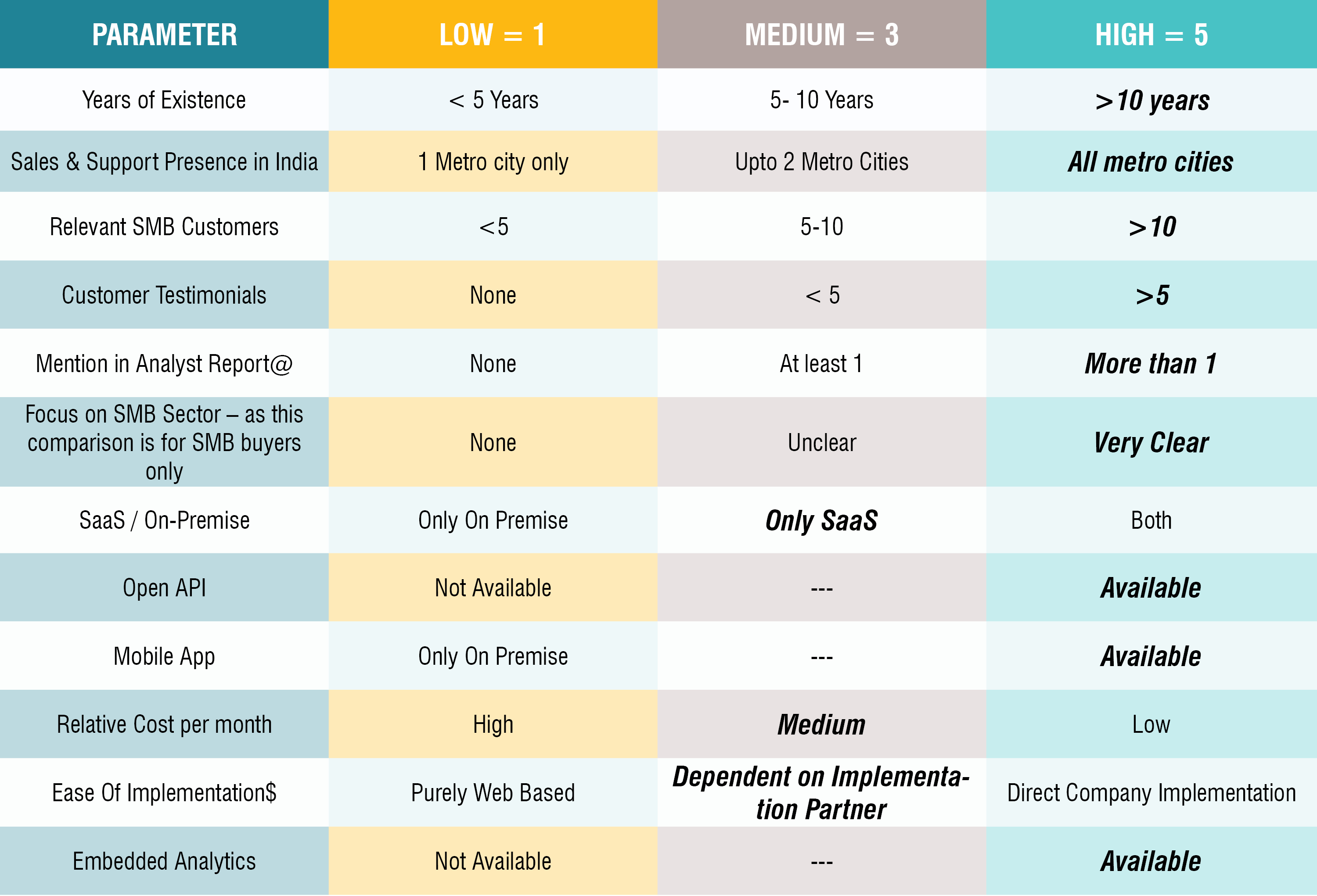 Oracle HCM
One of the oldest tech companies which has acquired HR Tech capabilities largely through its Taleo acquisition. It offers the Oralce Talent management Cloud as part of the Oracle HCM cloud. This has modules built on fusion technology stack and acquired Taleo suite. The modules developed on Fusion can be deployed on premise, via private cloud or via public cloud, while other modules are available through public cloud only. Oracle HCM cloud is mainly knows for its Taleo Recruitment solution, however the other aspects of the solution are also generating good customer response as its evident from: https://www.trustradius.com/products/oracle-hcm-cloud/reviews and https://www.g2crowd.com/categories/performance-management
The Oracle Cloud marketplace is a more broad based marketplace as it caters to all different categories of Oracle solutions & not just HR tech. It has more than a dozen categories of applications for Talent management cloud which would give a fairly comprehensive coverage of capabilities most organizations would look for.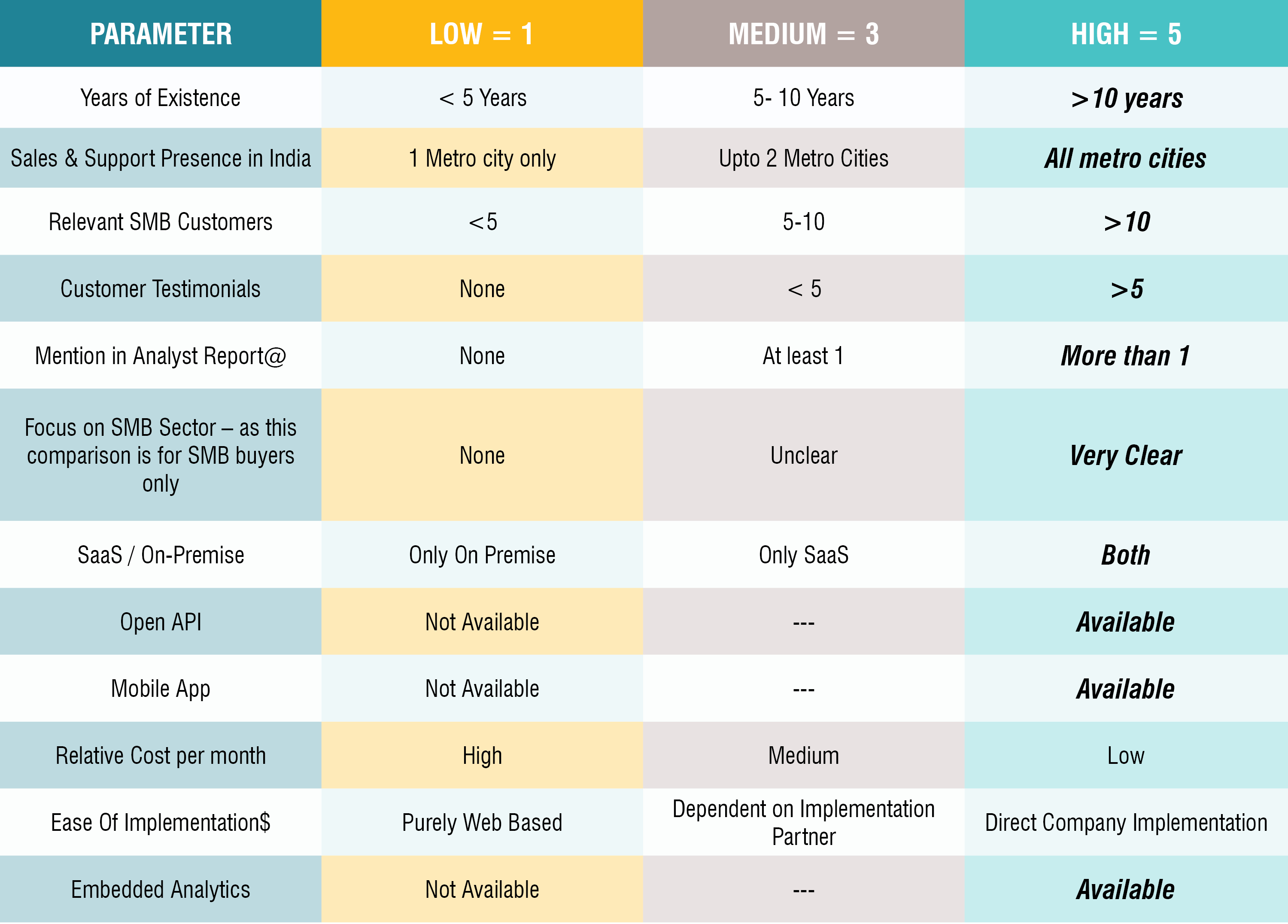 SAP SuccessFactors (SAP SF)
SAP Success Factor solutions started with Performance management and then have evolved to include other aspects of Talent management solutions. The solutions are exclusively offered as SaaS. As per Gartner estimates, SAP SF has more than 4200 customers operating in more than 177 countries and majority of the customers use performance management. It further states that while SAP SF is targeted at companies of all sizes, its best suited for global organizations. However SAP SF has specially designed solutions for companies under 500 employees and companies between 500 to 1500 employees.
One can see user reviews of SAP SF here.
SAP SF also recently announced a planned release of SAF SF Learning marketplace, a new solution that will extend learning to customers, external communities, & partners.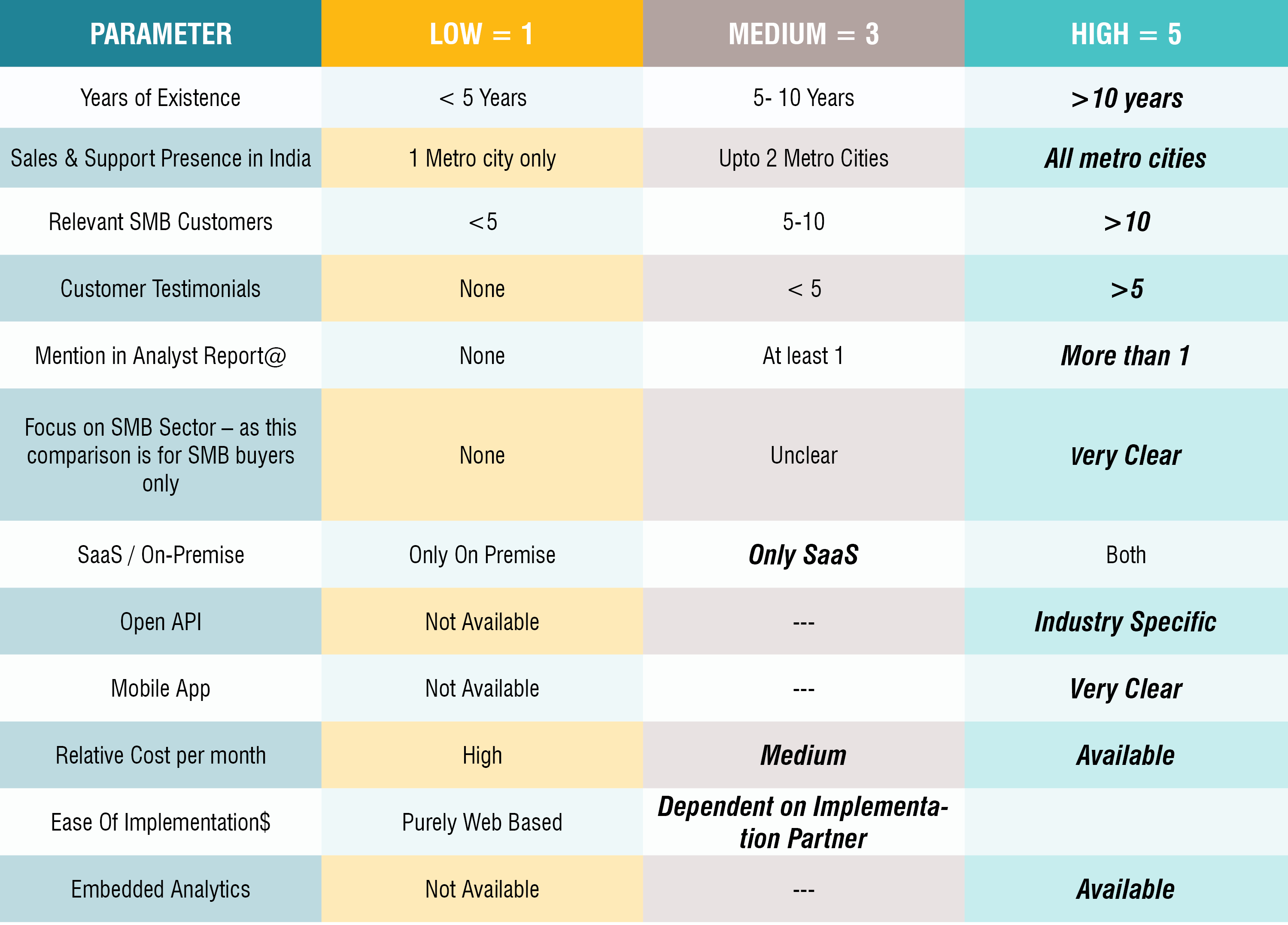 Some Noticeable Global Players
While we have talked about the 3 leading players in this space, we can't end this part without mentioning some other noticeable global players – they are listed here in an alphabetical order - Halogen Software, Ultimate Software and Workday.
If you are intrigued by Google's performance philosophy and want to implement the OKRA's (Objectives and Key Results) then you must consider BetterWorks – which is a point solution in this space. Namely is another product which is broader solution includes performance management is typically designed for the SMB customer. Impraise & ReviewSnap are other point solutions that you may consider if you are looking only at performance management point solution which is either standalone or integrates with your HRIS system & may or may not integrate with your downstream systems like LMS.
In Conclusion
The Performance management tech marketplace is a crowded and competitive space. Our recommendation is to have a clear Talent Management process and objectives in mind when you are hunting for your performance management tech solution. We hope this part of the series has helped you understand various moving parts within your talent management process & given you a set of companies to consider for either "end-to-end" or "point" solutions that you are looking to use.
In our next and concluding part of the series on performance management tech we will look at this space from an SMB perspective and help you identify companies that would make sense for an SMB player from cost and implementation stand point.
Also read
How to buy Performance Management System - Part 1
How to buy Performance Management System - Part 3
Download the PDF
Price: Free
No. of pages: 0
File Size: 0 KB
Register to download. It's FREE and takes few seconds
Register