Leadership
Who all made it to the list?: Are You In The List 2021 Winners
In its 10th Edition, People Matters Are You In The List Awards has named 12 winners from a long list of 21 finalists and 1700+ applications. Here's a glimpse of the winners.
While we do not want to look back at 2020, but as we do, we realize that it has been a watershed year in the history of people, work, and most importantly HR. The year not only brought about a radical shift across all facets of business and companies but also catapulted HR to that coveted table it has been vying to get a seat at, for many decades. As HR leaders played a pivotal role in spearheading their organizations through the uncertainty, stress, and change, they developed and defined a new core set of skills which is going to be a prerequisite of emerging HR leaders in the second year of the pandemic and beyond.
It is these very visionary and talented HR leaders that the People Matters Are you in the List 2021? Awards which is in its 10th year of running aimed to recognize- the new generation of HR leaders who rose to the challenge of 2020 and became the answer to the challenges in the People and Work space and have redefined HR for the future HR leaders.
On 3rd September 2021, the HR fraternity in India got its next set of emerging HR leaders as the winners of People Matters Are You In The List awards 2021 were revealed. The most awaited award ceremony dedicated to recognizing HR Leaders was conceptualized in 2012 by People Matters in collaboration with Development Dimensions International (DDI). This year we also partnered with Devcurate as Video Interview Partner and AuthBridge as Authentication Partner for this one of a kind award series. 
In ten years, more than 19,200 applications have been made, out of which more than 147+ emerging HR leaders have been recognized until now. Now joining the battalion of emerging HR leaders are the 12 winners of Are You In The List 2021.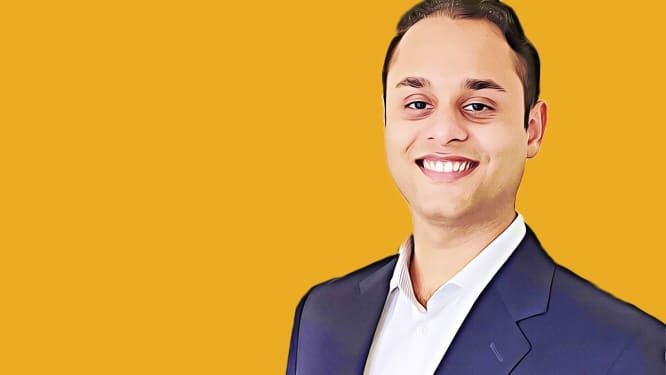 Sajal from Mahindra & Mahindra Ltd. is a well-rounded HR professional with enriching experience in almost all HR functions having a specialization in Talent Management, Employee Relations, Learning and OD. As an HR Professional, this person has been able to enhance the value proposition that HR brings to the table by managing the changing nature of work and enhancing the effectiveness of our employees. He believes that with the pace of advancement in science and technology in human behavior and the various factors impacting the same, in future, HR would become equipped with the tools to objectively identify the organizational challenges and their impacts on the employee behavior.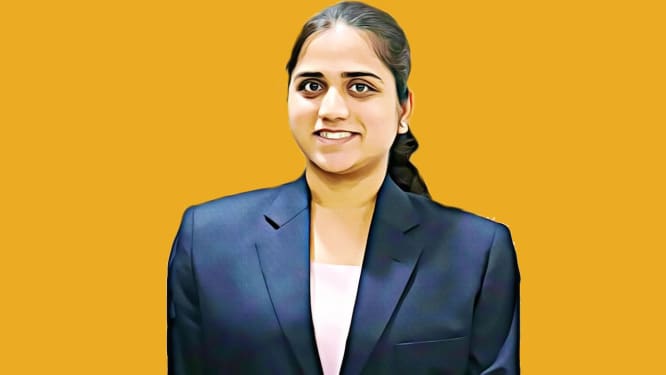 An HR professional with expertise in Talent Transformation and Workforce Management, Shreya Choudhary from Cognizant Solutions has been utilising her skills in HR Analytics and HR Information Systems to leverage the capabilities of data and automation in the HR function, bringing HR in the forefront as a key decision function in the overall strategy of the organisation. In her view, HR is not a shared service or a cost center anymore; it is a critical lever that drives one of the most influential assets or the organisations: its people.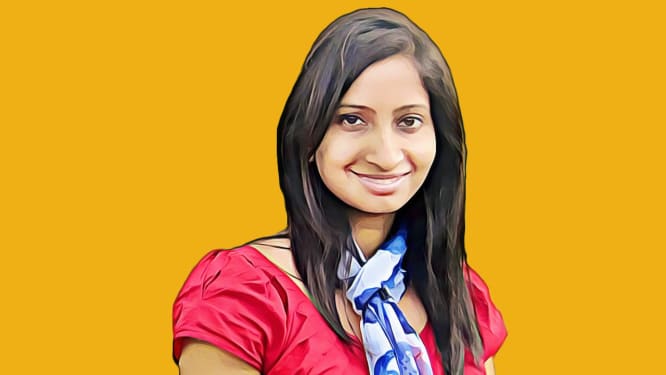 Arunima from Prodapt Solutions describes herself as a superwoman who has infinite energy to run with her two year old toddler, endless empathy to handle human resources in her organization and is super passionate about chasing extraordinary. She believes human resources can't just be workforce advisory and must know and contribute to the vision, mission and financial success of the business. From understanding P&L statements to M&A proposals to investors' expectations, an HR must understand the what and how behind these.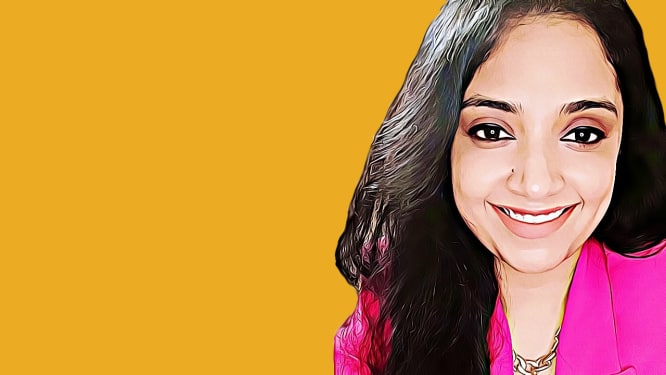 Jaya from Flipkart brings with her a unique blend of curiosity and actionable thoughts and dreams of becoming the answer to unleash the endless possibilities of human potential by creating an inclusive society. She believes that she can work towards creating radically inclusive workplaces that can unlock exponential value by enabling individuals to understand & articulate their purpose while playing a larger societal role in solving inequality and global humanitarian challenges.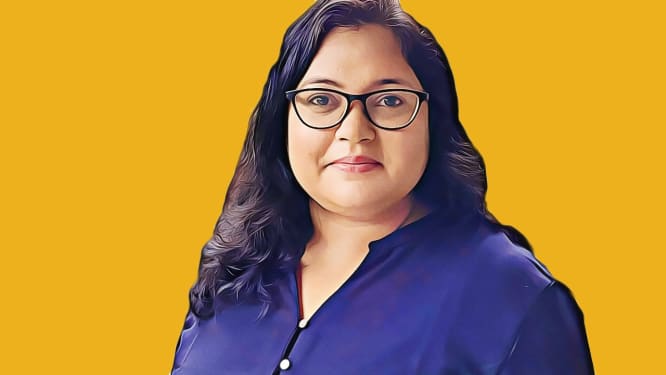 A growing leader, Sivani from Tiger Analytics is set on a path to discover herself and the diversity of experiences around her, hoping to help others in their journey through the knowledge gained so far. She wants to change the standardized way of operation within HR teams. She believes people have very different needs and we should be offering them what adds value to their lives. While this customization might seem time consuming, it can be made efficient with technology and the impact it will have in the lives of people would be worth the investment.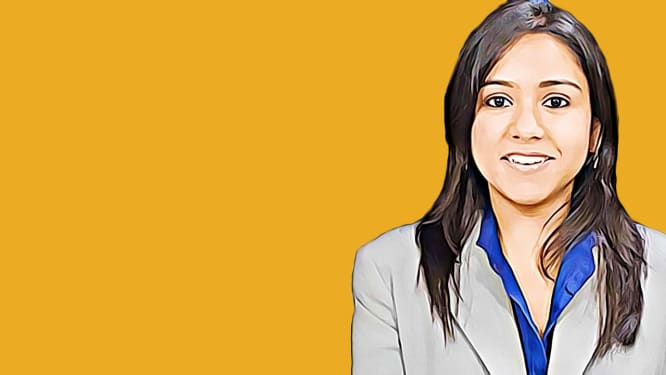 Prerna from Wipro is an enterprising thinker and an empathetic leader who strives to focus on the bigger picture while not missing out on the smaller details. As an HR professional, she enjoys the challenge of understanding the workings of different organizations and has supported her organization in managing the complexities of multiple acquisitions. She envisions the future growth for HR as a time where the function itself is not required to separately exist for the purposes of employee engagement and advocacy.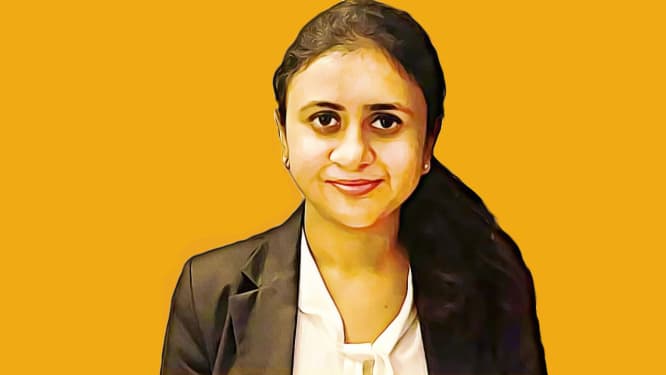 Ankita from Nestle India is driven by an agility to learn and to adapt, with an enduring empathy which defines her as an HR professional. She strongly believes that it is an organization's culture which differentiates a great one from a good one and 'People' is one of the most important pillars that defines the culture. She believes the people strategy of the future would need to be built on the pillars of change & innovation at its core.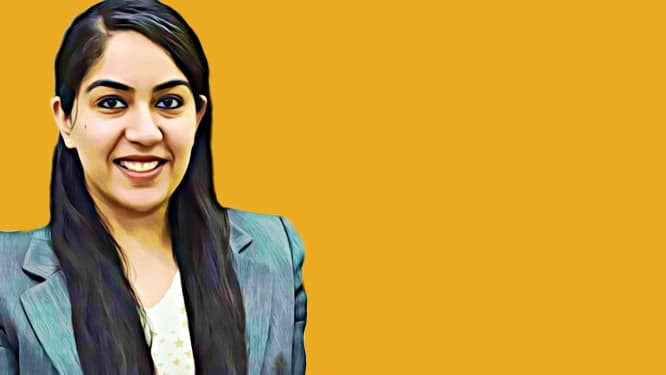 Driven by a strong appetite to constantly experiment, learn and adapt, Seerat from Mobile Premier League is on a journey to continuously become a better version of herself. She has been able to drive business focused outcomes through data/technology, high ownership, ability to execute and a strong focus on the bigger picture. She believes that with the shift towards virtual or hybrid workplaces, a critical challenge will be to shape and drive an unanimous culture and high ownership across the organization.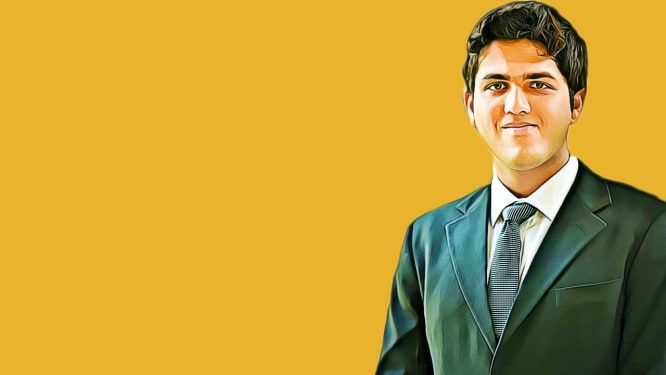 Chinmay Jain from Aditya Birla Group firmly believes that learning is a way of life and therefore is constantly drawn to opportunities to learn something new, both on the personal and professional front. His passion lies in creating superior employee experience and enabling an environment for learning, performance and employee development leading to organization success. He believes that tomorrow's HR will need to be broader thinkers, tech savvy and nimble to deal with an agile and new age dynamic workforce.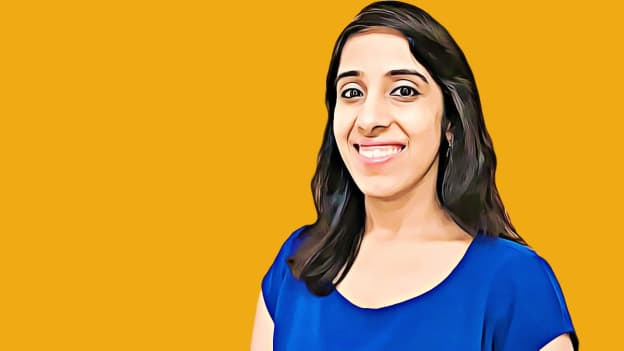 Shuchi from HSBC is a passionate person and a consummate professional who is motivated by the desire to make a positive impact on people's lives. She strongly feels that HR is instrumental in building a robust and responsive organization. She believes that the biggest priority for the future will be to engage a multi-generational workforce operating in a mostly digital ecosystem and being able to retain the social fabric and cultural priorities of the organization.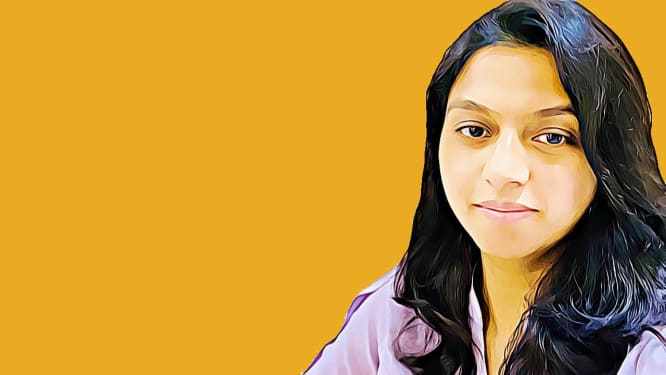 Radhika from Tata Communications says her core mantra of life is "Effort is the path to Mastery". As a HR leader, she has been able to build credibility very quickly, through active listening and proactive solutioning. She believes that digital technology, artificial intelligence and robotics, has been impacting consumer behaviour, business processes and outcomes and talent needs drastically. Constantly keeping up with this changing pace is a very critical and an immediate business priority.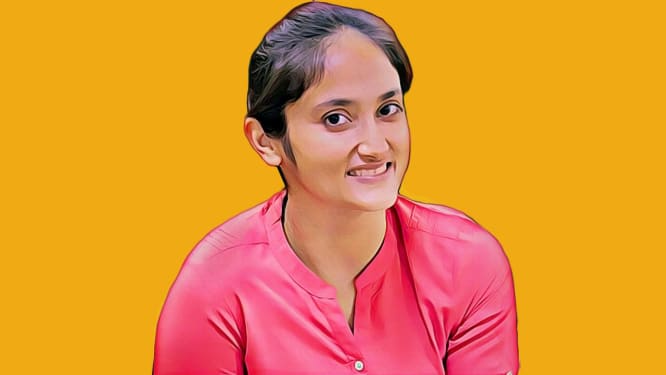 Divyansha from Edelweiss Tokio Life Insurance believes that one needs a diversity of thoughts, knowledge and experience to understand the perspective different from one's own. Hence she strives to be a person who is open to learn from anyone and anywhere in hopes of growing herself as a leader. With generational and further diversity coming in, she sees HR moving away from the labelling/boxing-in talent to being more open and creating an environment that is healthy (mentally and physically) and accepting of such diversity.